Masks in School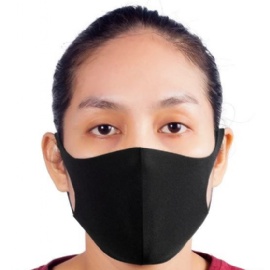 Following the introduction of the national lockdown from Thursday 5th November, the Government has changed the guidance for all schools. The latest guidance on the wearing of face masks can be found below.
"In schools where pupils in year 7 and above are educated, face coverings should be worn by adults and pupils when moving around the premises, outside of classrooms, such as in corridors and communal areas where social distancing cannot easily be maintained. This was already the case for pupils in year 7 and above, and staff and visitors for those schools that were in areas where local alert level 'high' and 'very high'."
As Sutton was already in the 'high' category and we had embarked on mandatory face coverings in corridors and communal areas there is no need for any change to our existing procedures. The full guidance can be found by clicking here
The response from the girls has been very positive this week. Students have been diligently wearing their masks in the required areas and it is steadily becoming a routine 'new normal' for us. This is still very new to the students and staff but they have been determined to get things right for the good of each other, which is great to see. From Monday 9th November we will no longer be able to provide masks to students so it is important that they bring their own. They will now form part of the required daily equipment list and an automatic 30min detention will be in place for students who do not bring a mask to school. Please ensure masks are plain black, navy or blue with no logos, motifs or slogans. As stated by Jen Smith (CEO), where possible students should avoid wearing a surgical type mask. Whilst we understand that for some this is the only option available, these are not meant for continuous and regular use and must be disposed of properly afterwards. In Mr Devenney's assemblies last week he talked about the necessary procedures when donning and removing a mask; students must sanitise their hands after taking a mask off and before putting a mask on.
The parents/carers of those students who are exempt should have contacted the school by now. If for any reason your daughter should not wear a mask please do email her Head of Year; all email addresses are available from the Staff Directory.
Thank you for all your support with this necessary change. It is important that we keep the safety and the education of the girls at the forefront of everything we do.
Mr M Devenney, Headteacher