Poetry for WW1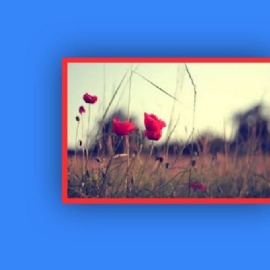 At the end of their unit on Poetry from WW1 9RKH had a 30 minute challenge to create a poem that addressed a theme typical to WW1 poetry and to include a variety of poetic techniques in it too.
Here are some examples of the outstanding work our students produced:
Men were scattered
along the endless tunnels.
A paint-staking silence
which was filled with a cruel sense of anxiety
lingered:
Just a number.
Hail clawed the faces of soldiers
chafing skin and knifing morals.
Men cowed to the unforgiving weather,
like a prisoner succumbing to arrest:
Just a number.
Gas! Gas! Men rapidly reach for their masks
whilst gas crawled through the air,
leaving lungs irritated, uncaged and spoiled.
One lone soldier gasped for air-
dropping as if he were paralysed:
Just a number.
Hollie and Demi
I sit alone in sadness
missing the one I love
my baby boy has left me
and now I have no one.
The creaks in the floorboards are now louder.
My world is empty.
Like a ragdoll I sit.
Silent. Solitary.
All my emotions have run from me.
I wait for this nightmare to end.
My world is empty.
A loud silence lingers in the house,
torturing me, eating at me.
The fact my son has died
makes my heart ache.
My world is empty.
The weather is bitterly cold
as are some people in this world.
Although my son has passed
he is not gone.
My world is not so empty.
Ruby I, Millie H, Pippa Y
The wind whistled in a rage
as a shadow cast over us.
men squirmed like ants,
a soldier's life shattered by a bomb
and another grave is dug.
He woke before the birdsong,
and slept after the clock struck 12.
As he suffered in silence,
no one spoke of him again
and another grave is dug.
Clouds ran over us,
gas like a blanket,
we run to fit our gas masks.
Blood comes gargling, he is drowning
and another grave is dug.
Frozen winds stab us,
frost clings to our limbs.
Our eyes are ice.
He falls cold as the temperature drops
and another grave is dug.
Hidden away,
rubble fell from above:
"It's going to cave-"
As the roof fell in we weren't all lucky
and my grave is dug.
By Katie C and Tiare R