Newsletter #3 20/21
Click below for each Year Group's fortnightly news from each Year Team for the fortnight ending 9th October.
YEAR 7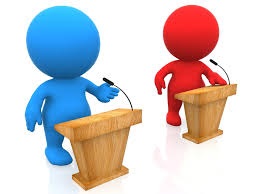 We have had a busy week in Year 7 with the election of our Student Voice Leaders. The Student Voice Leaders (SVL) will have the responsibility of representing their Tutor Group to the Year 7 Team. They will play a key role in discussions within their Tutor Group, where ideas will be shared, and comments about what has been successful, and what could still be improved can be made. Two of the Year 7 Student Voice Leaders will represent Year 7 on the Student Council.
We were delighted with the number of students who applied for the role and Tutors had a difficult time short-listing. The shortlisted candidates each made excellent speeches to their Tutor Groups outlining why they were applying, which led to the students voting for their representatives. We are pleased to announce that the Student Voice Leaders elected this week, who will serve from now until the middle of the Spring term, are as follows:
7PK1: Mia-Jade and Dena-Josephine
7PK2: Chloe and Zurnaina
7RD1: Laila and Chloe
7RD2: Hadya and Vaishnavi
7RD3: Nadiyah and Kayleigh - Ann
7RW1 Olivia and Shreenithi
7RW2: Ella and Carolina
7HL1: Gloria and Annabella
7HL2: Kamira and Laki
Students will have the opportunity to apply for this role again in the Spring term, and we would encourage any students who were not successful on this occasion, to apply again.
As always, many thanks for your support of your daughter as she continues to settle into life at CHSG.
Miss Stanley and the Year 7 Team
YEAR 8
We come to the end of another busy fortnight here at CHSG; it is hard to believe we are so close now to the end of this half-term. As we draw closer to our 2 week half-term holiday Year 8 students are likely to be preparing for and completing assessments in their lessons and so their levels of focus and engagement in lessons is of the utmost importance. Staff will be looking forward to celebrating student success in these assessments once we return after half-term.
In order to ensure we are recognising the successes of our wonderful students we continue awarding our Star of the Weeks to one student from every tutor group and publicise them to the student body via a powerpoint in tutor time. Our Stars of the Week this week are:
Afua A-T, Demi J, Chloe L, Imogen W, Mia M, Rida H, Saboohi Q, Alana
Congratulations to all of the girls above on their achievements and in receiving this nomination!
We also have more students to congratulate this week which is always lovely! Tutor groups have been busy voting for their Student Voice reps in the last week or so and we are pleased to announce the following students have been selected:
8HL1- Sasha R, Amy H
8HL2- Hattie M, Morgan H
8PK1- Ramiyah C, Suhana K
8PK2 - Megan C, Thaarika B
8RW1- Manishi J, Lilly D
8RW2 - Maya D, Jasmine I
8RD1- Teeya P, Abinaya B
8RD2- Flavia S, Isla M
Congratulations to all of the girls above who will be forming an important part of our Student Voice here at CHSG. Two Student Voice reps are also selected to become our Year 8 School Council representatives and I am very pleased to announce that our School Council reps for the first half of the year will be: Jasmine I and Flavia S! We have every confidence that Flavia and Jasmine will represent Year 8 to the very best of their ability and will do all of us proud.
Finally, I would like to take this opportunity to congratulate all of Year 8 for how successful they have made their first half-term back with us; it has been so wonderful to see their enthusiasm and focus in lessons, their pride displayed in their appearance and their classwork and also how happy they've been to be back with their friends. On behalf of the Year 8 team I would like to wish you all a happy, safe and restful half-term break when it arrives next Friday.
Ms Kelly-Smith, Mrs Oladokun and the Year 8 team.
YEAR 9
Ac
In this week's newsletter I would like to celebrate the success of some of our wonderful students.
Firstly I would like to congratulate our newly appointed Year 9 Form Representatives who have been voted in by their peers. I very much look forward to working with them in the future and hearing their views on how to make their school experience as positive as possible.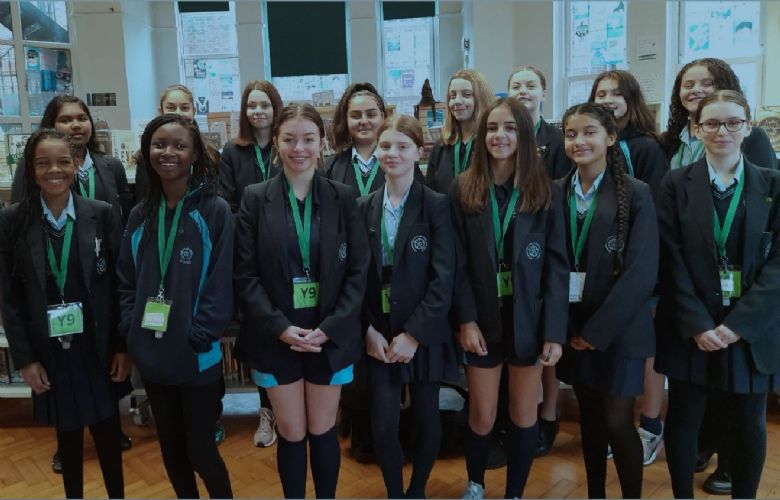 Student leadership is an important focus for us here at Carshalton Girls. The students can develop their leadership skills, they can become involved in leading activities in areas that interest them e.g. The Green Team, they may wish to receive training on how to be student Wellbeing ambassadors or even organise fundraising to support local causes to support our community.
Secondly, one of our students, Mya K 9PK1, has recently been chosen to have one of her poems published in a book showcasing young writers' work. This is a fantastic achievement and we are very proud of her. Mya's poem "One Leader Means One Voice" will be featured in the published book, called I have a Dream - Future Voices and a copy of this will remain in the National Archives of the British Library forever.
Mya took some time out of her busy schedule to answer some questions on why she is so drawn to poetry.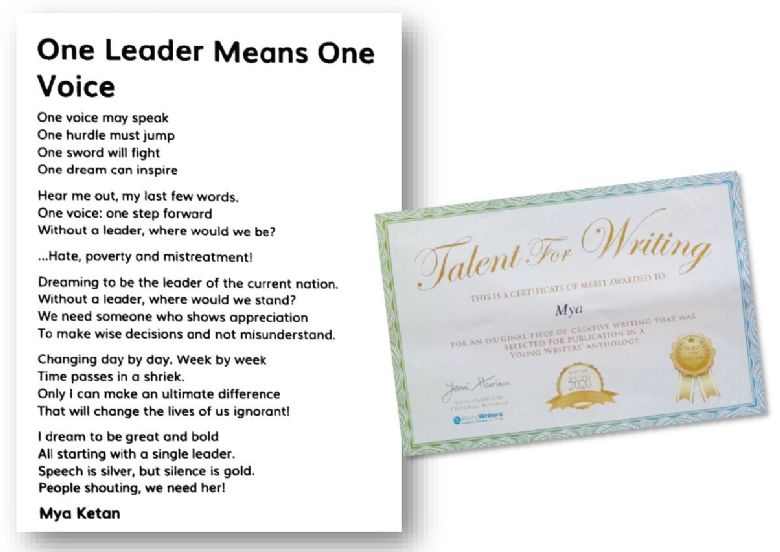 How did you get into poetry?
During my time at primary school, we focused lots on poetry and creative writing. In year 1, I wrote a short story on Fairy Adventures, which was published in the Young Writer's edition.
Later on, at the age of 9, I wrote a poem on Unusual Unicorns. This was based on dream poetry, which highlighted through the use of language techniques to vividly bring my message across to the reader.
What is it about poetry that you love?
I am really interested in the overall message portrayed. As well as this, I am hugely influenced on their writing styles and the way they use linguistic techniques to provide a bigger message and picture of what they want to depict.
Do you do any other types of writing?
Descriptive, creative, poetic writing, journals.
During lockdown I wrote a weekly journals highlighting my personal experiences. Although, it was a very constricted and a semi-challenging time I found it useful as I started to write more short stories on anything that drew my focus.
Who is your favourite poet?
Robert Frost (nature poems):
I really enjoyed reading The Road not Taken and Stopping by the Woods on a Snowy Evening.
I also enjoy reading Carol Ann Duffy's poems on Power and how that can really affect someone's life. One of my favourite poems of hers is Stealing, and Education for leisure, primarily due to the plosive sounds that have a huge effect when reading it. Thus, illustrating her message on hierarchy and superiority.
What inspires your writing?
Historical events and personal experiences. Reading books.
When did you start writing poetry?
At the age of 9, I was featured in the West London, Once Upon A Dream book. Ever since, I have been writing descriptively and venturing into my imagination.
As our first Half Term draws to a close, can I thank you all for your continued support and co-operation. It is so rewarding to get so many positive calls and emails form parents.
Finally can I wish you all a safe and restful half term break.
Mrs Devaney, Head of Year 9
YEAR 10
In this week's newsletter I would like to celebrate the success of some of our wonderful students.
Firstly I would like to congratulate our newly appointed Year 10 Student Voice Representatives who have been voted in by their peers. I am looking forward to working with them in the future and hearing their views on how to make their school experience as positive as possible.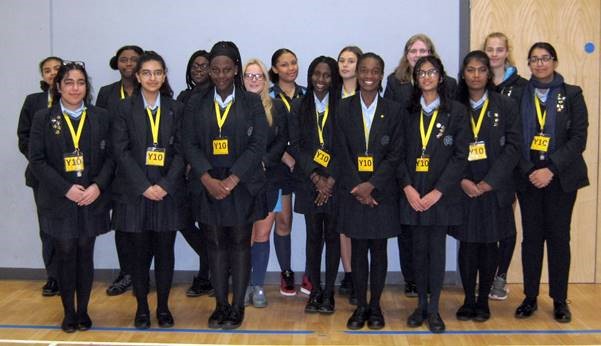 Student leadership is an important focus for us here at Carshalton Girls. The students can develop their leadership skills, they can become involved in leading activities in areas that interest them. It is also a unique opportunity for students to express their opinions on the teaching and learning aspect of our school, the facilities that need improvement and how the school community can continue to develop and grow into the harmonious and successful institution that it is.
Kayant 10HL1, Nawal 10HL1, Haviyaa 10HL2, Mahnoor 10HL2
Jessica 10RD2, Lily 10RD2, Jada 10RD1, Grace 10RD1
Deon 10RW2, Jasleen 10RW2, Eleanor 10RW1, Sarwat 10RW1
Anael 10Pk1, Denisa 10PK1, Tamara 10PK2, Andrea 10PK2
I would like to say a big congratulations to the following students who have the highest amount of achievement points for the last two weeks:
Ellie 10PK1, Izzy 10PK2, Malishi 10RW2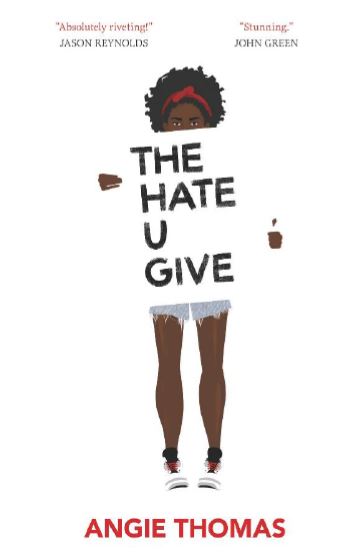 I have been asking the tutor groups to recommend their current favourite books. This week its 10RDS' turn. Click here for the detail of why they like The Hate U Give and The Sun Is Also a Star.
The students are looking extremely smart and have been working really hard in lessons. Can I take this opportunity to clarify the rules around jewellery as this will be a focus for the team after half term. All students are allowed to wear one small pair of plain gold or silver studs, with one earring in each ear lobe only.
As our first Half Term draws to a close, can I thank you all for your continued support and co-operation.
I hope you all have a safe and restful half term break.
Miss Marshall, Ms Johnson and the Year 10 Team
YEAR 11
It is with great pleasure that I write you today with news of our newly elected Head Girls and Deputy Head Girls. This is a role previously reserved for Year 13 students but with the excellence presented across our Year group the decision was taken to elect two Head Girls and a small team of four Deputies.
Applications for the positions opened on the 25th September and closed a week later. Twenty-five students applied for the six positions which were narrowed down to eight interviews with me and Mr Devenney. The interviews were excellent, showcasing a wonderful array of ideas and plans for the continued improvement and development of our school. After two days of debating the positions were filled by the following six students:

Caitlyn E – Head Girl
Poomiha N – Head Girl
Jessica Z-N – Deputy Head Girl
Rekchene S– Deputy Head Girl
Aaliyah F-W – Deputy Head Girl
Grace B – Deputy Head Girl
I would like you to join me in congratulating all students involved. Well done team!
And the good news doesn't stop there! By the end of today, 9th October, we will have an additional 16 students named as prefects for the school. The role of the prefect is an important position in both school development and student voice. It is imperative that the students have an opportunity to express their feelings and have a say in how we progress. Good luck to all involved.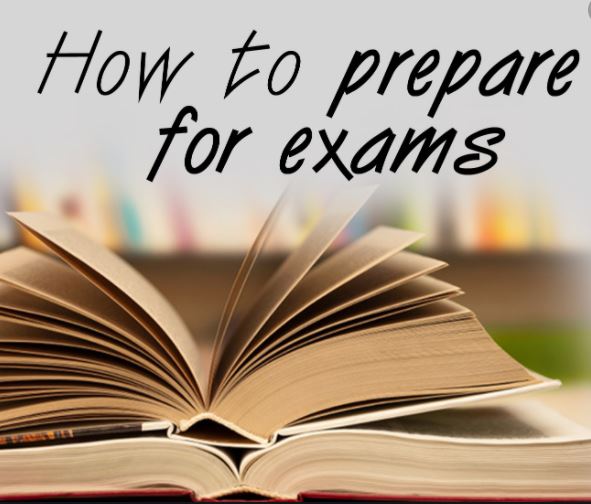 As our first half-term draws to a close, we start looking forward to what is to come. At the start of next half-term, the Year 11 students will sit their first preliminary GCSE exam papers. The English, Maths and Examinations department have been working hard to develop a secure way for the students to experience sitting practice exam papers in the main hall in preparation of their GCSE papers in the summer months.
Further details of these exams will be sent in due course, however it is important that we support our students in preparation of these. All students will be given a small digital booklet on Show My Homework. This booklet will give advice and guidance about preparing for the exams including mental health, wellbeing, and a blank revision timetable. It is important that the students prepare well, so it is equally important that we all work together to make sure that these students feel supported and ready. To help here, I would ask that you sit with your child before the exams and talk through their plans as we will ask their tutors to do as well.
In addition to this, we are hosting our Sixth Form Open Day on the 4th November.
This will be virtual and the links to the videos and guides sent out to you all the day of the event. The Sixth Form team will also visit the year group during registration to discuss what it is like in Sixth Form, to talk of the learning change, the benefits of joining our centre and to answer any questions our students may have.
Finally, to enable our students to achieve the best possible outcomes by the end of this year, I would appreciate it if you could respond to this letter expressing what it means as a parent to have your child succeed, whether that be in their exams or in other areas of their life. My intention in to share these anonymously with the year group as a form of motivation before we break up next week. If you could share you thoughts via email to jimstockwell@carshaltongirls.org.uk it would be very much appreciated.
Once again, I thank you for your continued support. It still amazes me that whilst these troubling times continue the students show a level of resilience and maturity that exceed all expectations. They really are an excellent bunch and truly reflect the school mantra of Excellence: Everywhere, Everyday.
Mr J Stockwell, Head of Year 11
SIXTH FORM
On Friday 25th September, the Sixth Form students organised the Macmillan Coffee Morning, just for staff and students in the Sixth Form bubble. The girls were busy baking and a big thank you to all the girls who organised the event. They raised just over £140 which is really impressive, supporting such an important charity.
This week has been incredibly busy with the interviews for the Sixth Form Head Student Leader and Deputies. A number of girls applied for the post and the field was extremely tough. However following a rigorous application process, staff vote and then interviews with myself and Mr Devenney, the following girls were elected for the posts.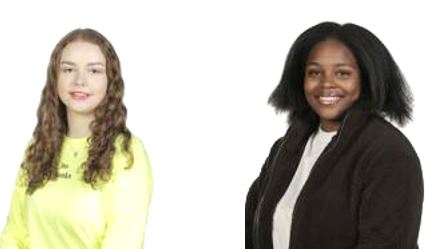 Head Student Leaders
Anzelika G and Shardae L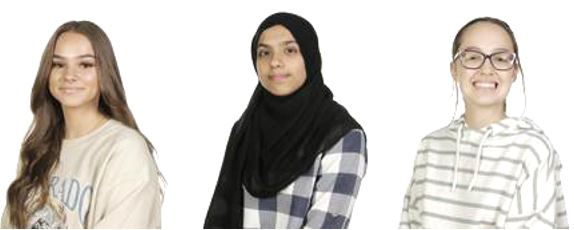 Deputy Student Leaders
Lois N, Amina C and Giovanna B
We wish them every success and I look forward to working with them. Mr Devenney will also be writing to the girls to congratulate them.
In addition to this, we will be allocating 12 Sixth Form Senior Prefects, led by Mathuraveny A and this year we will be introducing a team of Sixth Form Ambassadors who will be led by Iman B. Their focus will be supporting girls in Years 7 and 8 on a new school's initiative.
During this half term we will be offering a revision programme to support girls in Year 13. A number of staff will be in school running specific revision sessions. Further details will be shared with the girls next week.
Thank you again for your continued support. We are now looking to continue to build on the positive start as we approach half term. #teamchsg.
Please do not hesitate to contact your daughter/son's tutor with any questions or concerns that you have and they will be glad to help or please email me.
Mrs B Norman, Assistant Headteacher