A Level Results Day - 13th August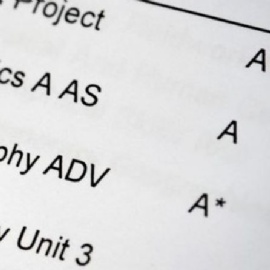 This year our A level and BTEC results day will look a little different to previous years due to the current guidelines on social distancing.
We still want to celebrate with our students and be able to congratulate them face to face on their achievements and so would like to invite them in to school to collect their results. Although the examinations were cancelled, the work and effort the students have put into studying the A level and BTEC courses must be commended.
Students will be able to come on site between 8am and 10am via their allocated entrance. They must ensure they enter and exit by this route and stick to the routes laid out for them. Unfortunately, we cannot allow parents to accompany their daughter/son onto the premises but they are welcome to wait in the neighbouring park.
Where possible, we advise students to walk or cycle to school and avoid public transport as much as possible.
students who have any symptoms of COVID-19 then must not attend and if they test positive for COVID-19 after they have been in school for results day, must notify us immediately.
Students may wear face coverings if they wish and social distancing of two metres is mandatory throughout the school.
We have split the year group into tutor groups: please see below for entrance and exit route and location for receiving results.
Students in 13 BPE will enter through the main gate and head to the main hall via the area between student entrance and C block.
Students in 13 JOC will enter through the field / football grounds gate and go directly to the field.
Students in 13 JPI will enter through the main gate and head to the main hall via the area between student entrance and C block.
Students in 13 MPN will enter through the back gate (normally the exit for cars) and go directly to the field. In the event of inclement weather, an alternative venue will be used for 13 JOC and 13 MPN. However, the same entrance and exit guidelines will still apply.
Staff will be available to give advice and support regarding university offers and progression into employment. Computer rooms B19 and B20 will be available should students' need IT access.
When students receive their results envelopes, there will be a letter enclosed indicating their next steps in the form of an exit survey. Students should complete this and place this form in the box as they leave. Students will also be given the opportunity to request their Centre Assessed Grades should they be needed for clarification for university admission.
We really look forward to seeing our Year 13 students on 13th August but any student who knows in advance that they will not be available s/he should email Mr Elstone at aelstone@carshaltongirls.org.uk and we can arrange to have results emailed to them.
If you have any questions or queries please do not hesitate to get in touch.
Andrew Elstone, Deputy Headteacher