How was your lockdown experience?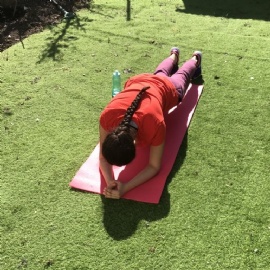 Some of our Year 9 students describe how lockdown has been for them.
Kaynat 9HL1

During lockdown I have learnt many new talents that I never knew I was capable of. I have been spending more time in the kitchen experimenting and trying to cook new foods.

I have made pizza, cookies, cake, bagels, pasta, salad, cheesecake and I have made some different refreshing drinks.

I was also able to spend lots of time with my family and go on long walks to my nearby park.
Jessica 9RD

Who would've thought that 17th March would be the last day that all of us in Year 9 would be in our uniforms, happily with our friends at school? Definitely not me! Honestly, it feels bizarre being isolated from the people we used to easily be able to communicate with. It feels as if we took this form of communication for granted.

Lockdown isn't very pleasant, Especially if you are an extroverted person who loves being able to talk to people and see their reactions and facial expressions from something you told them, or being able to listen to other peoples stories about how their day has been .

"How are you? How is your day? How is everyone?" These are common questions many of us has asked a friend or family that we might not of asked as often but now that we are in quarantine these are day to day questions you might ask someone. Hearing another person's voice has never been such a heart-warming action.

The transition away from the natural lifestyle we used to have is weird, like how we used to be able to go out with friends or family to a restaurant, go to work or school and socialise with your peers or celebrate special occasions like birthdays or weddings have suddenly been taking away from us by this killer of a disease.

Yes there has be bright sides of lockdown like having the ability to look after yourself properly and develop better skills that you might not have been able to do because you thought you were 'busy'. But on the other hand most of us just miss our ordinary lives.

Personally, I can relate to all of these issues in my experience of lockdown especially being able to grow a relationship with my family by playing board games (like Monopoly) or card games (like Uno) at a table making the worst sides of us and best sides of us come out.

During this historical period I have started to do many new things like learning 3 new languages that are not relative to my identity and learning how to play mine and families favourite songs on the piano.

If you are still not comfortable with the thought of not physically communicating with someone I would consider doing things you love like hobbies ,even comfort stuff like cooking or baking for your family or going for a run in your local park or community.

The next time you go out take in little details you might not have realised last time to take your mind off of the things you are missing. If you feel like it even challenge yourself to maybe take a step out of your comfort zone!