Why Set Goals?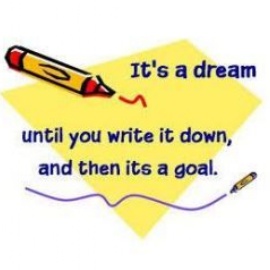 Top-level athletes, successful businesspeople and achievers in all fields all set goals.
Setting goals gives you long-term vision and short-term motivation. It focuses your acquisition of knowledge, and helps you to organize your time and your resources so that you can make the most of your life.
7 Ways Goal Setting Can Help You Succeed
1. Provides a clear path to success
When you set goals, it gives you steps to follow so tasks are completed according to importance. This allows more time and energy to be spent on the next step in achieving your goal rather than tackling tasks as they come up.
2. Teaches time management & preparedness
Having a clear plan also reduces procrastination. If you knows exactly what you want to achieve and you know the steps required to achieve it, there is less room for procrastination.
Setting effective goals also teaches you organisation, planning, and time management skills you can use in the classroom and at home.
3. Increases motivation
If the big picture seems too overwhelming, break bigger goals into short-term goals. This separates long-term goals into smaller, more manageable steps so you are not discouraged and quit.
4. Measures progress
Setting clear goals makes it easier for you to track your progress. Seeing how far you have come and how much is left to do motivates you to continue working toward (and achieving) goals.
5. Gives focus & purpose
Setting goals determines a clear pathway to success, allowing you to focus on what needs to get done. This goes a long way to preventing you from becoming overwhelmed, frustrated, or discouraged. It lessens feelings of being disheartened and encourages you to spend time on activities that contribute to your goals.
6. Boosts self-confidence
When you start making progress towards achieving your goals, it's a big confidence boost! Your confidence in your abilities is important for self-image in the long run, helping you tackle future goals with less anxiety. With that new-found confidence, you can continue to set more ambitious goals.
7. Provides challenges
If you are struggling in a certain subject or school in general, set a small goal to work towards.