Setting and Conquering Goals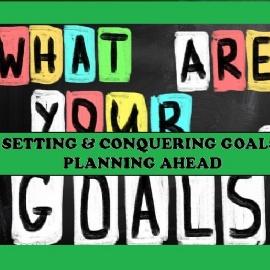 Have you thought about what you want to be doing in five years' time? Do you know what you want to have achieved by the end of today?
If you want to succeed, you need to set goals. Goal setting not only allows you to take control of your life's direction; it also provides you a benchmark for determining whether you are actually succeeding.
To accomplish your goals, however, you need to know how to set them. You can't simply say, "I want" and expect it to happen. Goal setting is a process that starts with careful consideration of what you want to achieve, and ends with a lot of hard work to actually do it.
This week our pastoral team are asking our students to set some achievable goals and to consider how to conquer them, even when things get tough.
The challenges for students this week are: