Black Lives Matter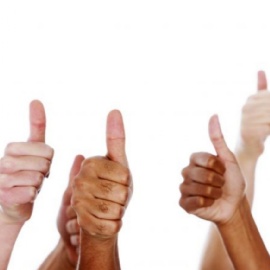 "On Monday May 25th we all awoke to the horrific news of the death of George Floyd. The world watched in shock as he took his last breath, on a road in Minneapolis. As a society we have become so accustomed to violence and murder on television and social media it almost feels like we have in some way become desensitised to it all. But to see someone lose their life purely for the colour of their skin is heart-breaking and wrong. No parent should have to feel that their child is unsafe or worry whether they will come home just because of their skin colour. Black Lives Matter.
I would never describe myself as a particularly political person and this is certainly not a political statement. I do not profess to have all the answers. But I do know that racism exists. And I do know that everyone in a community that breathes life into a school has a huge responsibility to stop and think to themselves whether they are adding another layer of hatred, directly or indirectly, onto another young generation. As a community we all bear the responsibility of education. The 'what ifs' and 'yeah buts' do not matter, even less so at this time. What matters is that we stop making excuses and face the realities of a world that is not fair and just for all. This is not about empowerment, it is about living together equally.
News stories pass, they become old, forgotten and lost through time. This must not just be another news story. Instead this must be a commitment from our entire community to learning, dialogue, engagement, open mindedness, appreciation and understanding if we are to not let this pass as just another news story. We are incredibly lucky to have a young generation who are willing to stop and think for themselves, who are willing to stand up for what is right, who don't want to continue living in a world of 'them and us', who don't want to stand back and watch the same mistakes happen both in their own and their children's lifetimes. They want to do things differently. Together.
For that we are incredibly proud of you and as a community we will help you build the world you want to live in. The world you deserve. #teamchsg
Mr M Devenney, Headteacher