Curriculum 1st June - 17th July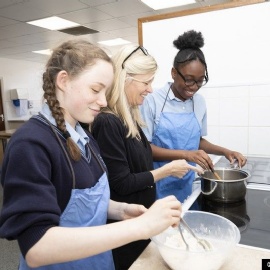 As we get ready to welcome you as part of the teaching and support staff at Carshalton High School for Girls for another term, I wanted to write to remind you of the work that will be set over the next 7 weeks.
The work for week commencing 1st June will be on Show My Homework each day; students should log in every morning to access the required resources.
Reduced Timetable
1st June - 17th July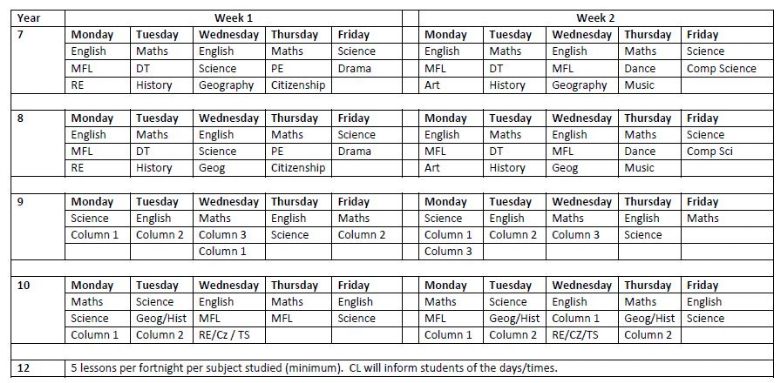 From Wednesday 3rd June onwards we will be sending out booklets to all students with the work that needs to be completed from Monday 8th June. Within these booklets there will be the correct number of lessons for the remainder of the year – students are expected to complete the lesson at the timetabled time only. YouTube tutorials will be uploaded that complement the lessons that have been set. These lessons will only be uploaded when they are needed on the timetable and not before. We will continue to update you with the content of the lessons for the week.
Year 10 students will be given an opportunity to attend MS Teams drop-in sessions to help with misunderstandings and give feedback on their progress so far. Information on this will be sent out in due course.
Distance Learning Summary
I have recently had one or two queries regarding the introduction of 'live' lessons. These are currently not part of the existing strategy of the Girls Learning Trust, details of which were recently highlighted in the letter from our CEO, Jennifer Smith. We are working within the same framework across the three schools in the Trust and ensuring there is a consistency to the curriculum provision and demands on staff across all three. Should this change at any time then I will keep you informed and updated. Teachers are still available every day for you to contact via e-mail should you require any support or guidance on the work completed. Staff emails are available from the Staff Directory.
Registration
We will be expecting all students in Years 7, 8, 9, 10 and 12 to register online each morning from Tuesday 2nd June. Students will need to log into their school e-mail accounts and click the link to Microsoft Forms e-mail. They then need to click their tutor group and the option below stating they are ready and able to work. There is no need to enter their name as this will be drawn from the e-mail address. Students who do not log in will be contacted by a member of the pastoral team to find out why they haven't accessed the work.
There will be a trial of the registration process on Monday 1st June for Year 10 only. Year 10 students should check their e-mail in the morning and complete the information. If there are any problems with logging in please click below or contact the School office: office@chsg.org.uk.
We will be sending out the next edition of the Newsletter for each year group on Monday. These will be sent to the girls' school e-mail addresses and are there to ensure all students still remain connected to the school. Please ensure that you take the time to access these newsletters on Monday.
In my previous messages I have set out various other ways that we will be supporting the girls over the next few weeks. If you have not had the chance to do so, please search previous news items for my messages.
Mr M Devenney, Headteacher