Sixth Form Newsletter 18th May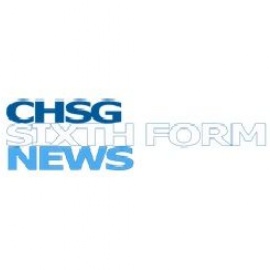 It has certainly been an interesting few weeks
I hope you are managing to keep yourself motivated and continuing with the work that has been set for you. You have probably noticed that the work this half-term has been focused on revision and revising the work that you have already done this year. This is really important so you don't lose the knowledge you have gained this year from your various subjects but also to build your confidence in these subjects. There will be a change in how we approach your studies next term and I will write to you after the half-term break to confirm what we are doing.
You will have no doubt heard that schools will be welcoming back those who are sitting their examinations next year i.e. Year 10 and 12. Some of you will be incredibly excited about this, others will be anxious and others will not know how they feel. All of these feelings and emotions are understandable. It will be difficult to organise everything in School so there is the expected 2m social distancing but we will do all we can. This will mean that you are not in School all day, every day. Nor will it mean that you will definitely be taught by your current teacher. This is simply not possible and we will be setting work, arranging for online drop-in sessions, creating booklets and online video tutorials to ensure your education is not impacted whether you come to School or not. I will be sending you out more information in due course.
You may remember way back in September that I said we wanted to improve the School buildings for you so you could have a learning environment that we could all be proud of. Work has still continued on the School and there will be some parts that you will not recognise when you get back! We have now converted the old PE changing rooms outside the Main Hall into two rooms. One of these rooms will be for GCSE PE and Dance lessons while the other will be our new state of the art Careers Centre. We are also due to start work on E Block (including those horrible toilets outside the Main Hall), G Block and D Block. There is plenty going on and plenty to look forward to!
| | | |
| --- | --- | --- |
| Careers Centre | | PE and Dance Classroom |
| | | |
I know how hard it is to work from home! Please do make sure you have a routine that you can follow, take plenty of exercise, try new things and take the time to talk to those who look after you at home. Your tutors will continue to contact you after half-term so make sure you are honest with them – we are here to help. There are also some numbers on our School website should you need to contact them.
Finally, it is National Thank a Teacher Day on Wednesday 20th May. The link to the website is here https://thankateacher.co.uk/thank-a-teacher-day/. You obviously don't have to make a video (unless you really want to!) but it might be a nice idea to send your favourite teachers an e-mail on Wednesday to say how much you value them.
Mr Devenney​​​​​​