Programme of Work w/c 11.5.20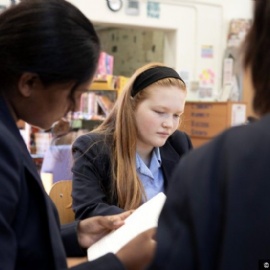 You will no doubt have heard the Prime Minister's announcement on Sunday night regarding the possible steps that may be taken to move us collectively forward and out of the current lockdown.
Depending on the five key highlighted measures, it is intended that those who are taking examinations next year will return to school before the summer holiday.
There is much work to be done before this can happen and there are many safeguards that we must put into place. In truth, we have been given minimal guidance so far but over the last number of weeks we have been writing our own action plans in preparation for us reopening. The overarching principle and our primary concern is the health and safety of our students and staff. We await detailed guidance from the Department for Education any day soon but regardless of the operational procedures it is important that the next stage for us is focused on recovery and reconnecting as a school community, in the best and safest way possible. Now that we have a little more clarity there will be some changes to our daily practice in the next few weeks both in school and through the work we are setting. I will be in touch with you about these nearer the time.
Whilst the school has not officially closed and we are still open every day for the daughters of key workers and those who need our support, I feel it is important that we reach out and engage with you as parents and carers to hear your viewpoints, concerns and ideas as we move forward. This will be a team effort and we will need to work together to ensure the continued safety of everyone, to reassure those that are anxious and ensure everyone's circumstances are taken into consideration, particularly those who are returning before the holidays. As a school we will continue to set work for all students until the end of this academic year and again I will be in contact with you on the next direction we will take in due course. You will find below a list of the tasks that have been set for this week for your daughter's year group. You will receive this weekly from now on as part of a year group newsletter.
As soon as I have the guidance and any further relevant information I will be in contact with you. For now though we remain as we are #teamchsg
Take care and stay safe
Mr M Devenney, Headteacher