Breakfast at CHSG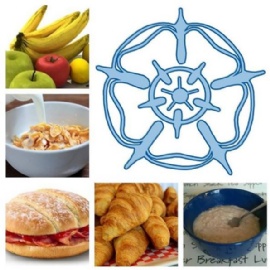 We are pleased to announce we will be launching a new breakfast menu available in our Aspen's school canteen from Monday 2nd March 2020.
Research has shown a direct link between the breakfast habits of children and their educational attainment. Children who eat a complete breakfast have been shown to work faster and make fewer mistakes than those who ate only a partial breakfast. They also show improved concentration, alertness, comprehension, memory and learning. (Family Action, 2019)
Students will be able to choose from breakfast baps, pastries, cereals, porridge, pancakes and a selection of fruit. Students receiving free school meals will have an additional £1 credit each morning.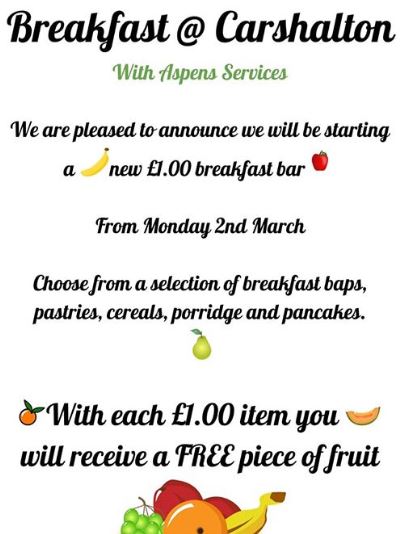 We hope all our students are able to eat a healthy, complete breakfast each morning to help support their learning in school.