Coronavirus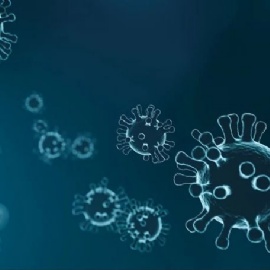 We are aware of the cases of the Coronavirus in Europe and other countries and we are following the Public Health England guidelines and liaising with the local authority regarding implications for returning travellers from affected areas.
If you have visited any of the affected areas please contact the school and make sure that you look at the guidance to take all necessary actions. More information is available from the Public Health England website:
We will continue to monitor the situation.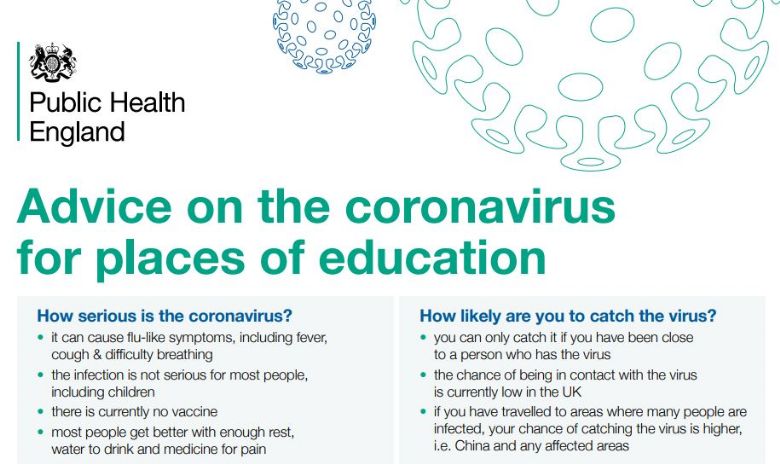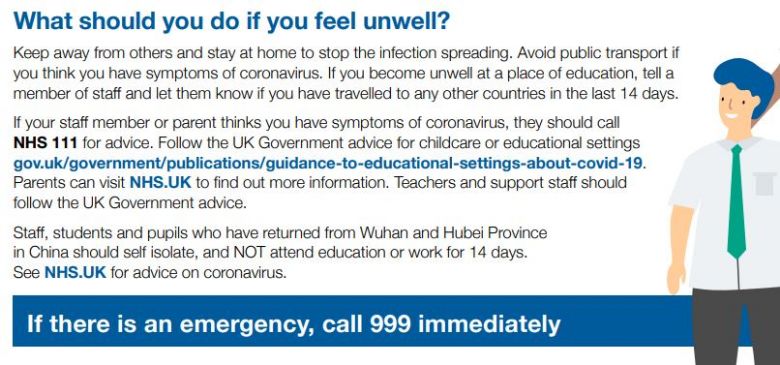 Mr L Conduit-Smith, Deputy Headteacher