Anti-Bullying Week at CHSG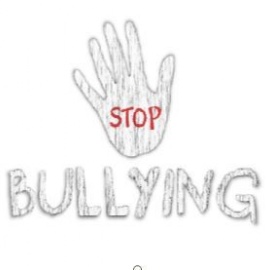 As part of National Anti-Bullying Week, 11th-15th November, students and staff at CHSG have continued to promote kindness through a wide range of activities. The theme for the week was 'Change Starts With Us'.
The school is part of the Diana Award Anti-Bullying programme whose aims are to continue her belief that young people can change the world and young people from any background and any walk of life can be inspirational role models. Ten students attended Anti-Bullying Ambassador training in October as part of the Diana Award. The training involved being able to promote kindness and support students. The school has plans to train more students to spread the message of kindness even further.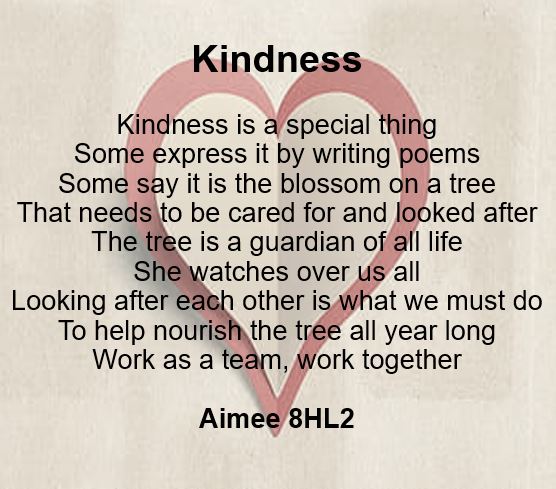 Throughout the week our students have once again excelled; demonstrating their commitment to an environment free from harm by writing kindness notes to each other, raising money for the Royal British Legion and Children in Need, holding assemblies on kindness, as well as the introduction of our Anti-Bullying Ambassadors.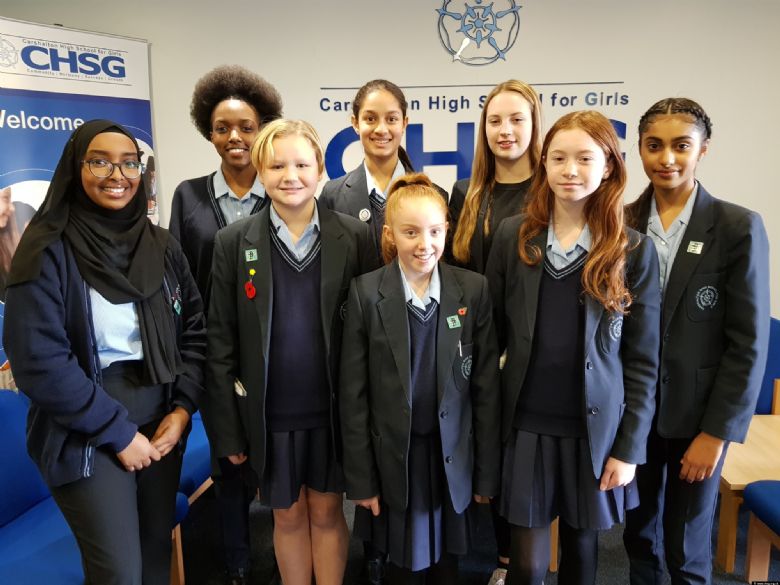 One of the key events was to establish a 'Kindness Charter' which all students and staff signed and will be on display in our main corridor. The 'Kindness Charter' details our pledge to be actively kind and the actions we expect our students and staff to promote.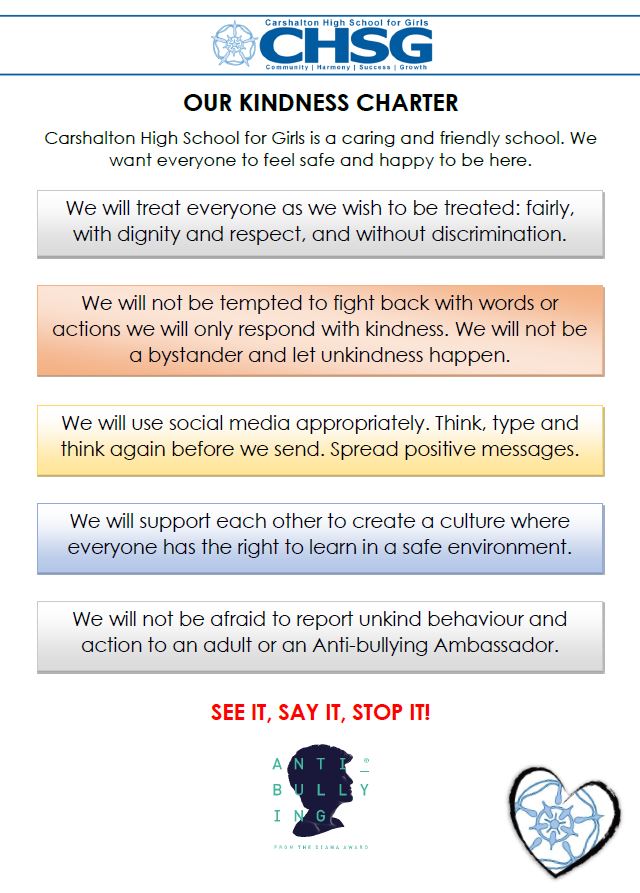 To end the week two kindness trees were planted to act as a symbol for students and staff to remind us that we all have a 'mind to be kind'.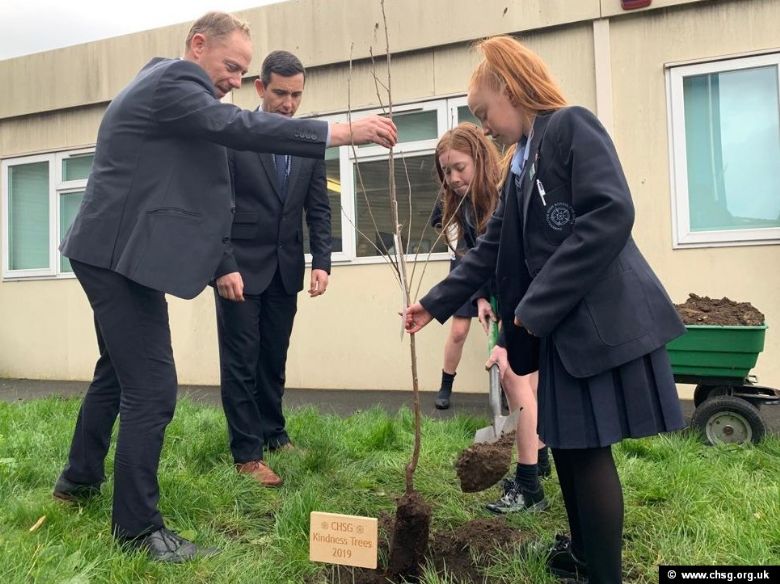 Carshalton High School for Girls is fully committed to promoting and celebrating a culture of kindness. We know our School is an integral part of the community and we hope that the work we do, not just this week but also in the future, will benefit everyone.
Mr M Devenney, Headteacher
For full details of the week's activities and news click below: