Year 11 Events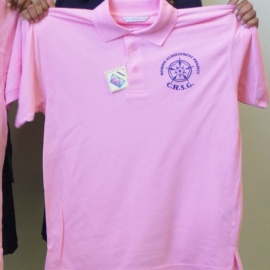 Outlined below are a number of Year 11 events taking place this academic year.
Pre Public Exam (PPE) Results Day
Students will receive their Pre Public Exam (PPE) results on Friday 13th December in a short 'results' afternoon.
Reward Pink T-Shirts
Students who have achieved their target grades will receive a pink t-shirt and girls who were awarded pink tickets in our last rewards assembly will receive their t-shirts too. Students will then use the time before we break for Christmas to go over their exam papers in class, reflect on their results and formulate an action/revision plan to use as they move forward into next term. There will be two further opportunities for girls to achieve a pink t-shirt, with the next one being after their February PPEs.
Living Your Best Life
On Thursday 28th November all Year 11 students will be off timetable lessons 1-3 for a PSHE conference titled 'Living your best life'. The conference will include a powerful session by an external speaker and will also cover tips and strategies for managing stress and anxiety. Although students are off timetable, our usual high expectations of behaviour and uniform are expected: any students not complying with these will be unable to take part in the conference.
Year 11 Prom and Yearbook
The Prom and Yearbook Committees have been very busy and plans for both of these things are well under way. Students are encouraged to submit photos of school memories to the Yearbook team - more information about purchase and payment will be given in the future. Tickets for Prom, taking place on 2nd July 2020 at Reigate Hill Golf Club, will be on sale by the end of November 2019 via ParentPay and will be available to purchase until December 31st 2019. Tickets will be £25 and please note that there are a few criteria attached to students being allowed to attend prom which were sent out and published on the Year 11 Prom page of this website in September. These are published again below for your reference:
No more than 49 behaviour points (not to have started an Orange report)
No more than 1 fixed term exclusion (including FTEs for uniform issues)
Attendance figure of 95% or higher (Only UNAUTHORISED absences will be penalised- any absence due to medical conditions where doctor/hospital letters or other medical evidence has been submitted to Ms Mellish and Ms Kelly-Smith will NOT be counted)
The year group has made a brilliant start to their final year and conducted themselves admirably during the PPE period. We look forward to seeing them continue to work hard and be successful as the year progresses.