Sports Day - Friday 5th July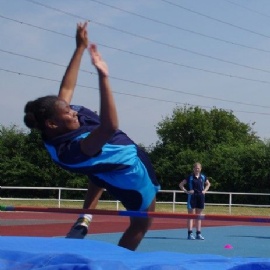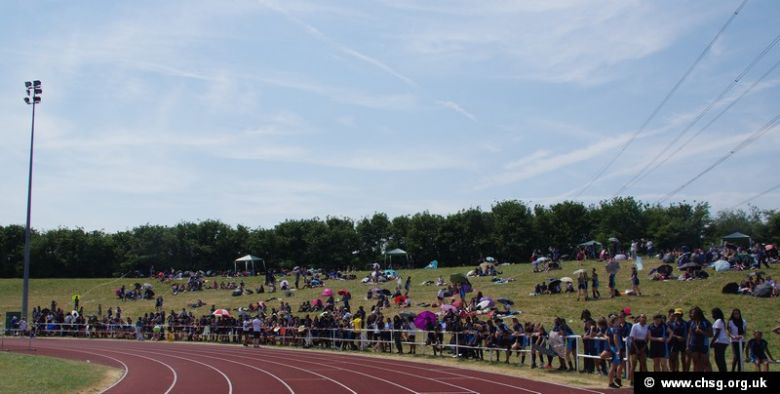 The CHSG Sports Day will take place on Friday 5th July at the David Weir Centre (Sutton Arena).
Students taking part in the morning events (parents will have been informed who these are) will register with their Head of House at the David Weir Centre at 8.45am.
Students not taking part in morning events will register at school in the normal way at 8.30am.
Timings for the day for morning competitors and events:
Competitors register at David Weir at 8.45am with their Head of House.
Field events will start at 9am sharp.
Timings for the day for all other students:
Tutor time and Periods 1 & 2 as normal
Break time: 11-11.30am
At 11.30am all students will be escorted to David Weir from school.
Track events will start at 12.45pm sharp.
Sports day will finish at approximately 2.30pm and students will be dismissed from David Weir when the event is finished.
Rules for Sports Day
All students are required to wear FULL PE kit. This includes: the new PE kit (top, shorts and socks) or the white school polo top (a plain white top if students have lost their polo shirt).

GCSE PE/Dance students: GCSE top with black tracksuit bottoms, shorts or sport leggings and trainers. Students not wearing the correct kit will remain in school.
Students should bring sun cream, hat and water as the weather is forecast to be hot and sunny. Students will be reminded to apply sun cream however this is each student's own responsibility.
When not taking part in an event students will be required to sit with their house team.
There will be a gazebo available for each house to provide some shade from the sun.
The School Mobile Policy will apply at the arena.
No jewellery is to be worn at any time by competitors.
Unacceptable behaviour will be sanctioned and will result in students being returned to School.
Lunch
Students must all bring a packed lunch with drinks (a packed lunch will be provided for students who receive free school meals) as all students will be at the arena at lunch time.
There will be no access to the canteen at the Arena. Students are strongly advised to bring extra water and drinks to avoid dehydration. Refreshments will be available for your daughter to purchase at the arena from school staff.
Dismissal
All students will be dismissed from the arena at the end of the event at approximately 2.30pm. Parents wanting to collect students should make arrangements for collection from the arena.