"SpeakOut" Challenge!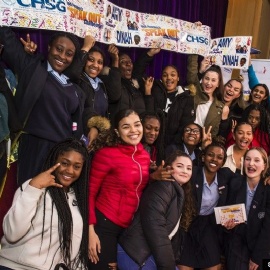 Ninety Year 10 students took part in the Speakers Trust Speakout Challenge! workshop earlier this year. CHSG and Speakers Trust believe everybody should have the skills, confidence and desire to speak in public. Students spent a day off timetable learning the skills to help them develop and deliver a speech.
Six made it through to the Assembly round. Layla spoke about Small Talk, Sophie about Potatoes, Tina, A Secret, Holly H, Anxiety, Amy H, Pigeons and Dinah, Female Empowerment. Staff and Year 9 students voted for two winners to perform their speeches at the Borough Final.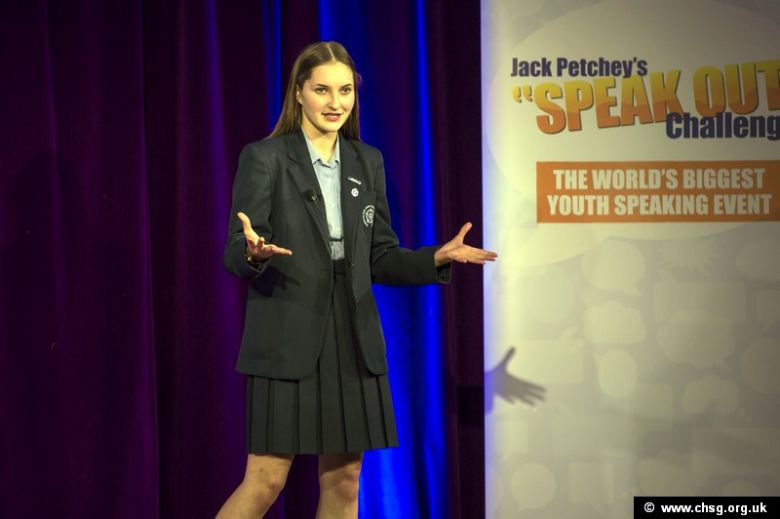 Amy H and Dinah M represented CHSG at Wallington High School for Girls. They took a large crowd of supporters with them. All Sutton schools were represented in the competition. Both students spoke incredibly well. Amy came second out of 19 speakers.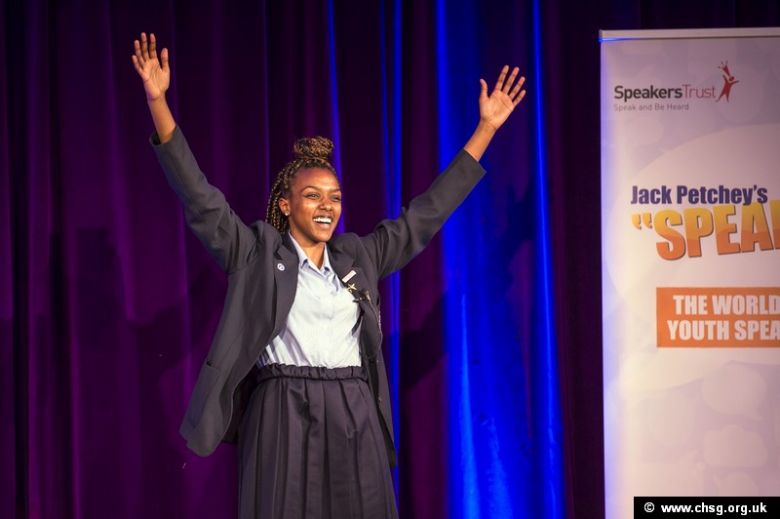 Watch Amy's speech here: http://www.speakoutchallenge.com/amy-hart-runner-up-jack-petcheys-speak-out-challenge-sutton-regional-final-2018-19/
Amy won a £50 Amazon voucher and will be on next year's Judging Panel. She will also be offered leadership and residential opportunities with the Jack Petchey Foundation.