'The Big Talk'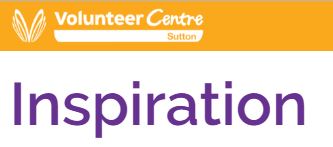 A group of Sutton Young Commissioners have organised an event 'The Big Talk' to involve young people to discuss issues they feel are important to them.
We're the voice of young people, a voice helping to shape effective services, policies, learning, and developing activities in priority areas concerning the community. We are a diverse group made up of people from different backgrounds and different schools across the borough striving together towards a common goal: to meet the needs of young people , essential yet so unrepresented. This includes needs across and involving ethnicity, gender, sexual orientation, disability, socioeconomic background, and the many other elements of your identity that help to make you... You!

Young Commissioners
Marta Rocco, Community Engagement officer and the Volunteer Centre Sutton supports and facilitates the group.
The details for the event:
Friday 5th April
16:30 – 18:30
at The Quad, Green Wrythe Lane, Carshalton SM5 1JW
Also invited are: Tom Brake & Paul Scully, representatives from the Council and some key voluntary groups and organisations in the area.
If you are a young person aged 12-18 who wants to make a difference then get involved!
People can attend by booking a free ticket on Eventbrite using this link: https://www.eventbrite.co.uk/e/the-big-talk-an-event-organised-by-young-people-for-young-people-tickets-57999918317