Antibullying Week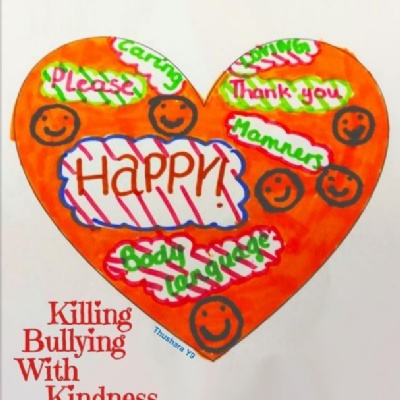 Please enter an introduction for your news story here.
During Antibullying Week 12th-16th November students thought about kindness and respect.
Each year group thought about what respect means to them and acts of kindness that they could do both at home and at school.
As a school, we wish to ensure that anti-bullying and the prevention of bullying remains high profile, and therefore we organised a number of activities throughout the week. These included student-run assemblies, a student leadership referendum on how best to move forward with our anti-bullying policy, elections for positions on our Student Leadership Team and the launch of #chsgbutterfly. Information on the week's activities, as well as general advice for students and parents/carers on bullying in the booklet below.
At Carshalton Girls, we take bullying extremely seriously and matters are swiftly dealt with if reported to us. We are proud that Ofsted in their latest inspection stated "The school's work to promote pupils' personal development and welfare is outstanding" and also that consistently parental and student surveys overwhelmingly show that students feel safe, and if any issues do arise, they are dealt with promptly and effectively.
However, we are not complacent and strive constantly to review and improve our policy and practice. This term we have had an emphasis on promoting Acts of Kindness, which is culminating this week in a Red Letter day, where students are being asked to write thank you letters to staff who they particularly feel have helped them. We are also creating our advent calendar of kindness, at least one act of kindness a day in the run up to Christmas. This is the culture we aim to instil.
We ask that parents/carers' support the school in reinforcing the attitudes of respect, courtesy and kindness to others, particularly by knowing and being responsible for what their daughter is saying and doing on social media. If a student should raise any concerns about school parents should contact her Tutor and/or Year Leader. This will ensure there is a swift and conclusive resolution to the matter.
Any parent who has a concern or wishes to discuss our policy and practice should contact the school.
A vote took place on how students would like bullying to be dealt with in school.
Results
332 votes for setting up a team of sixth form listeners
285 votes for having antibullying ambassadors
143 votes for staying as we are, in the hands of the teachers