Transition to Year 7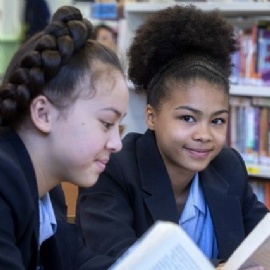 We understand that moving to Secondary School can be an anxious time for students and parents.
The Year 7 Team at Carshalton High School for Girls is dedicated to ensuring that the move from Primary School to Secondary School is a smooth and positive process for our students.
Members of the Year 7 Team have a wealth of experience in relation to transition and are committed to ensuring that both students and parents feel supported throughout
Mr M Devenney, Headteacher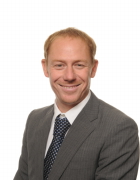 Mr Conduit-Smith
Deputy Headteacher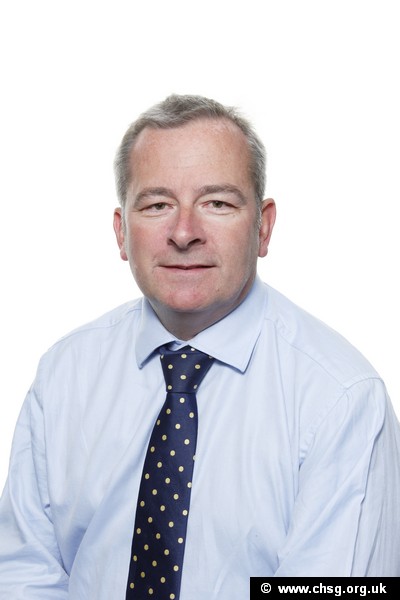 Mr Elstone
Deputy Headteacher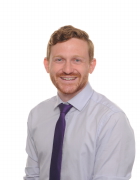 Mr James
Assistant Head/SENDCo
Miss Stanley

Head of Year

Miss Williams

Assistant Head of Year

Mrs Watkins

Pastoral Support Officer
Culture and Values
We are a school that is committed to excellence. We are committed to providing an excellent education and wider school experience for all our students and we encourage them to aim for excellence in every part of their school life. We hope our parents share that vision with us.
Below is our Culture and Values booklet which gives a flavour of who we are as a school and what we believe in.
Induction Evening
This evening was due to take place on Monday 5th July. Typically, this event is held to give families details about the Induction Day of the same week and for students to meet key members of staff. In place of this, this year, we will publish three videos via our transition YouTube channel that will be aimed primarily at parents/carers. You will find a welcome video from the Headteacher introducing you to our school, a welcome message from two of our Year 7 students and a presentation from Mr James outlining some key features of school life at CHSG. To access the transition YouTube channel, please use this link: CHSG Year 7 Transition or search for 'CHSG Year 7 Transition' on YouTube.
Induction Day
The Induction Day was scheduled to be held on Wednesday 7th July. This event will now be held remotely via our YouTube channel also. You will find a series of videos will be published that we would like students to watch. These videos will introduce students to some key staff at the school and give them a better understanding of how we will support students so their time at our school is as successful as can be. Students have also been sent an activity booklet, Stepping Up, that is to be completed alongside these videos.
YouTube Channel
As the majority of our Induction process is now being held remotely we have created a CHSG Year 7 YouTube channel for families to be able to access video content to assist the transition to secondary school. Please click here to be taken to the channel.
First Day in September
We will complete some of the in-person Induction Day processes on the first day of the Autumn term 2021, which is 6th September. Students will spend most of that day with their Form Tutor and Tutor Group and receive a free book, PE bag and water bottle from our school. Students will need to arrive at 8.30am where they will be met by the Year 7 Transition Team and escorted to their tutor base. They will need to be wearing the full school uniform and have their embroidered school bag, pencil case and a packed lunch with them. There is no need for students to bring their PE /Dance kit that day.
Parent Information Booklet
This booklet is primarily for parents/carers, however, in the same way as our previous booklet on our 'Culture and Values' was primarily for the students, we encourage all family members to read it together. It is not exhaustive but includes the main aspects our school life here at CHSG. Included in the booklet is information about our school uniform supplier. We would ask that uniform is not purchased until students have been informed which House they have been placed in.
Email Address
We have created a transition email address: secondarytransfer@chsg.org.uk which can be used to email in any questions that are not already answered by the information on this page. This email account is monitored by the Year 7 pastoral team and all emails will be responded to within 2 school days.
Meeting with Senior Leadership Team
Typically, prior to the Induction Evening, parents would have had an opportunity to discuss any individual student needs with a member of the Senior Leadership Team. These meetings are usually for parents of students who have SEND needs, significant friendship issues or other specific concerns from Primary School. These meetings will still be offered to parents but will now take place over the telephone. We have a variety of slots between Monday 21st June and Friday 2nd July. Please contact the school office (020 8647 8294) and a member of the team will advise you of the available meeting dates and times. Please note that these are not general information meetings but are specifically reserved for students who may have needs that we must be made aware of.
Transition of Learning from Primary School to Secondary School
We are very keen at CHSG that no learning time is lost in the transition from Primary School to Secondary School and that this may have been exacerbated by the school closures of the last fifteen months. We thoroughly believe that learning should take place from the outset and that we must build on the knowledge students have gained in Year 6. With that in mind, I would ask that all students bring their Year 6 English and Maths books with them on their first day in September if they have them. This will prove extremely useful in setting the standard and appropriate level of challenge for our lessons in September. We hope all our students take as many opportunities as possible to keep reading and learning over the summer holidays.
School Uniform
For full details about our school uniform and where to purchase it, click here.
Contacting Us
We welcome communication from parents and if you need to contact the school during the transition period please call the main office 020 8647 8294 or email the Transition Team at secondarytransfer@chsg.org.uk.
All staff email addresses can be found on the website in the Staff Directory under the Contact Us tab.
Lateral Flow Testing
As you are aware, during the first week of the academic year, we will be required to test our students twice for Covid-19. To do this, all students along with their parent/carers should have by now completed the student consent form by 4pm on Friday 20th August if they wish their daughter to be tested in school.
For those students who do not wish to be tested, they will come to school alongside their peers at the appropriate time and they will be looked after whilst their Tutor Group are being tested. Please note that this is different to students in other year groups and is intentional, so that all Year 7 students can participate in the Induction programme on the first day back in September.
After the second test, during the school day, on Thursday 9th September, students will be provided with home test kits for regular testing (twice a week). More guidance on this will be given to parents nearer the time. Current Government guidance states that this will be reviewed at the end of September.
Alongside this letter a presentation has also been sent to you that gives you further information about the testing process. I would ask that you study this carefully and talk it through with Karen before the 6th of September. We would also suggest that you practice completing a lateral flow test at home with your daughter, particularly if she has not completed one before, so that she is familiar with the process.
Please do not send your daughter to school if she is unwell or has Covid symptoms. Lateral Flow Device (LFD) tests are for asymptomatic students only. If your daughter has symptoms or feels unwell, please book a test using the GOV.UK website https://www.gov.uk/get-coronavirus-test
Lastly, if Karen is apprehensive about completing the Covid-19 test then we are happy for you, as her parent/carer, to come on to the school site with her on the 6th September and accompany her as the test is administered. We would ask that if you do this you wear a face mask, unless exempt, and that only one parent attend. We would not be able to accommodate siblings coming on to the school site.
What to wear/bring
On Monday 6th September students should,
Be in full school uniform
Have the embroidered school bag
Have her pencil case and equipment with her
Bring with her examples of her English and Maths work from Year 6 if possible and her completed 'Stepping Up' and 'Stepping In' booklets
There is no need for students to bring their PE/Dance kit that day
On the Monday, students will be in their tutor group with their Form Tutor completing the Induction activities we were unable to do in July. We will provide every student with a water bottle, pencil case, their school PE bag and free book and teaching staff, support staff and Sixth Form volunteers will be on hand to help the day run smoothly.
Lunch
As a welcome to the school, we would like to offer all year 7's their First Day Meal Deal in the canteen for free (value of £2.50).
This will give them a fantastic opportunity to see what we have on offer here at Carshalton High School for Girls as we have a wide range of meals available for your daughter to enjoy. On their first day the students will be given a lunch voucher by their form tutor to claim their free meal. This can be redeemed in the school canteen.
If your child has any dietary requirements, please ensure that we have been made aware of these ahead of their first day via the Admissions+ system. Further information regarding catering, free school meals and ParentPay can be found on the school website - Carshalton High School for Girls - School Meals (chsg.org.uk)
On Monday 6th September we will register students for the biometric cashless catering system. This will allow students to begin using the canteen from Tuesday 7th September onward if they wish to.
We would advise students to ring a snack with the for break time and a bottle of water. Other drinks, such as energy drinks and fizzy drinks are not allowed on the school site.
Timings of the school day for the first week back (6th-10th September)
Students should use the gate that connects the school to the park next door, located in Wrythe Recreation Ground. Please do not come to the main blue gates. Please wait in the park until the arrival time marked below. Please may we ask that you look carefully at the times, they are in Tutor Group order, not chronological order.
Monday 6th September
Tutor Group Arrival Time Dismissal Time
7R1 9.45 am 3.00 pm
7R2 9.45 am 3.00 pm
7G1 8.45 am 2.00 pm
7G2 9.15 am 2.30 pm
7Y1 8.15 am 1.30 pm
7Y2 8.15 am 1.30 pm
7B1 9.15 am 2.30 pm
7B2 8.45 am 2.00 pm
Tuesday 7th September
Arrival time Dismissal time all Year 7 students 8.15am 3pm
Wednesday 8th September
All Year 7 students 8.15am 2.45pm
Thursday 9th September
All Year 7 students 8.15am 3pm
Friday 10th September
All Year 7 students 8.15am 2.35pm (Normal Friday dismissal time)
Timings of the school day for the rest of the academic year
From Monday 13th September Year 7 students will then revert to the normal school day timings. These are from 8.30am - 3pm Monday to Thursday and 8.30am - 2.35pm on a Friday. Please be aware that students are allowed on site from 8.15am and are considered late if they are not in their designated playground by 8.30am. All After School Clubs run from 3pm to 4pm and more information about these will follow in due course.