Staying Safe Online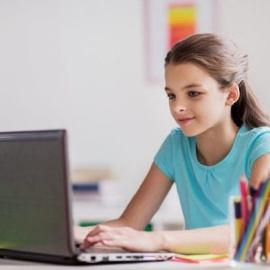 We have been made aware of several apps and programs that appear to be affecting some young people and we would like to bring these to the attention of all parents and ask them to check students' use of these sites.
The sites all have chat facilities which can leave students vulnerable, especially if they are chatting with people only known to them online.
You may be aware of Omegle, Snapchat, Instagram and Tiktok and the pitfalls of these apps. We recommend you download the national online safety app https://info.nationalonlinesafety.com/mobile-app to keep you up to date with changes to these sites and other popular apps.
We have recently had several issues with students using Roblox, a game aimed at children but that allows the use of inappropriate language and can create communities where violence and bullying is part of the game play. During the game play there is interaction not just with friends, but also with strangers. There is a chat facility meaning that private conversations can take place. We are now aware that adults are using this game to interact inappropriately with young people. We have blocked all access to this game in school and strongly recommend you monitor your daughter's use of it.
Another game with similar adult themes is Church Line Chronicles. Again this game is free to download to phones or other devices. It has and 18+ advisory but there are no age checks. It has a simple 2 dimensional interface and is based around the idea of London gang life. This game appears to be being used to target young people into County Lines activities. I would again recommend that any use of this game is monitored or the app is removed due to its 18+ advisory.
Apps and online chat services that are similar to Omegle, and enable young people to chat with strangers without any protection, include Queep, Sweet Dates, Holla, Splansh, Yolo, Livu, Hi5, Bloomy and Twoo. There are many others but currently these seem to be the most popular, and these sites are known to be used by online predators.
We recommend you have parental controls set on your daughter's device: your service provider can guide parents on how to set these up. If you have concerns that your daughter is being targeted please contact the police; you can also report concerns of online sexual abuse through ceop https://www.ceop.police.uk/safety-centre/. Their website also has a parent's area with useful help and guidance on keeping young people safe online.
Any students that are using school devices have their use of the device monitored and if we have concerns around inappropriate use or content we will contact parents. However, we are aware that many students are using their own or family devices and we want to ensure parents have the information they need as online predators are very good at what they do and our young people may not be aware that they are being targeted.