Children's Mental Health Week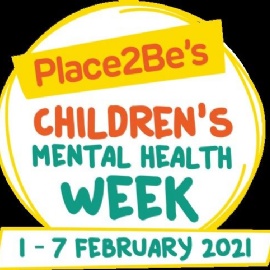 Monday 1st to Sunday 7th February is Children's Mental Health week and you may hear people talking about it on news this week.
The week is supported by HRH The Duchess of Cambridge and you can find a speech made by her on the school's social media accounts.
We encourage students to have a read through the information below and try some of the activities suggested to improve wellbeing.
You can use different ideas, mediums and art forms to encourage self-expression. This is not about producing great art or performances. This is about helping you to connect with your true selves and to others.
Mediums and art forms you may consider include: simple craft making, sculpture, junk modelling, mask making, murals, weaving, painting, photography, film, digital art, dance, drama, mime, poetry and literature, music, singing, gardening and cooking. But there are lots more to choose from.