Year 11 Pink T-Shirts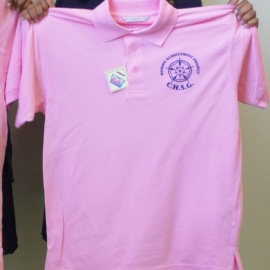 As part of our motivational programme, we incentivise Year 11 students to study hard, commit to after school sessions and continue to achieve well.
We have all been impressed by the good attitude and resilience shown by our Year 11 students. Their attendance at the after school sessions has been excellent, and focus and attention being shown in lessons is very pleasing. We are keen to reward Year 11 commitment by offering them all the chance to receive a pink polo shirt that can be worn with their uniform instead of their blue school shirt.
There are four opportunities to receive a pink polo shirt.
The first round of polo shirts are being awarded to students who met their Minimum Expected Grade in both their Maths and English mock papers. We congratulate all those students who have achieved so well. The further rounds are based on various different criteria, such as attendance, effort, behaviour and achievement in the next round of mocks. We vary the criteria at each round in order to ensure that there is every opportunity for all students to receive the polo shirt.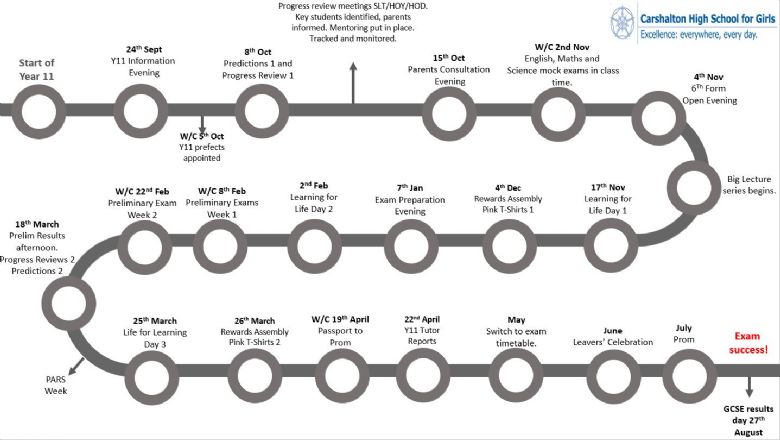 If your daughter has received a polo shirt please congratulate her but tell remind her not to take her foot of the gas just yet but to keep striving to reach her best potential.
If your daughter did not receive a polo shirt in this round please encourage her to work hard, make changes to her revision plan and speak to her teachers in order to ensure success next time round.
Mrs P Durrett, Assistant Headteacher