Who do you want to be?
Our pastoral theme for this week is "Who Do You Want to Be?".
This a really important question for a young person as they consider the type of person they are at the moment, the skills they already have and what they would like to do in the future.
Frequently evaluating this question is important at any time in your life. Year leaders have sent the informational PowerPoints below to our students this week and asked them to explore this topic in more detail.
Key Stage 3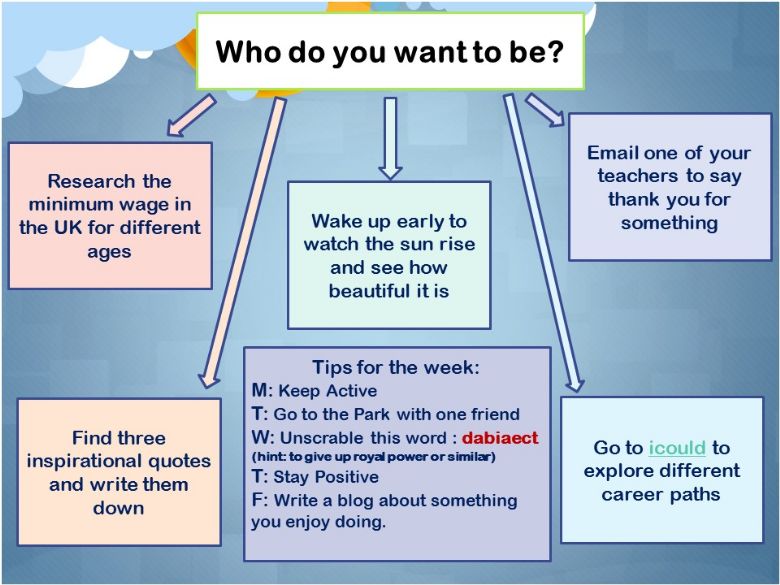 Key Stage 4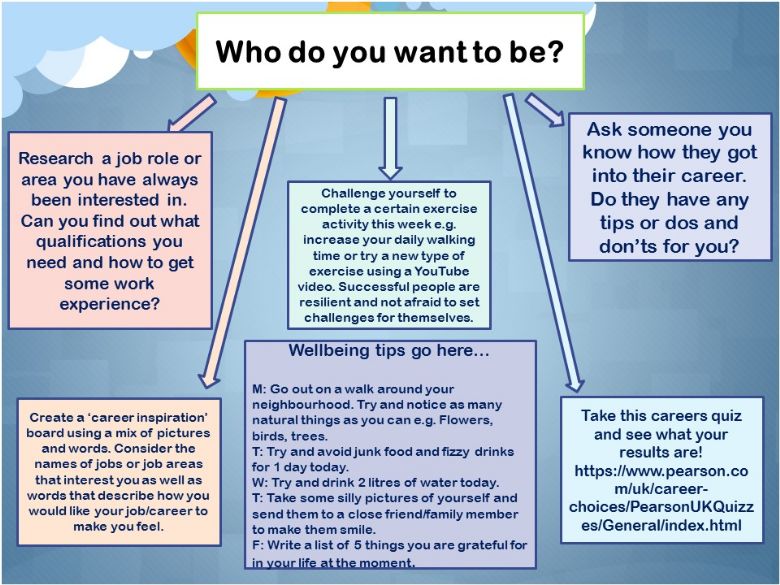 As always we are setting additional tasks on the final slides of our tutor PowerPoints, encouraging students to research, read/watch, make, communicate and do something physical in relation to the weekly theme.
View Mrs Durrett's assembly "Who do you want to be?" here: