Cancelled Public Exams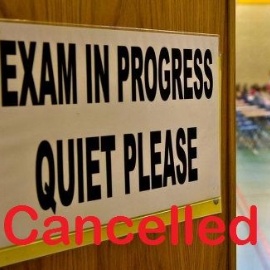 The Ofqual consultation on the arrangements for exam grading and assessment in 2020 has now closed for GCSE, BTEC and A Level public examinations and we have begun to use this guidance so we, as a centre, can make objective, evidence-based judgements of student performance which are fair and consistent.
Our overriding priority is to ensure that all students are rewarded fairly for their hard work.
The school will not have the final decision about the grades awarded as exam boards will standardise the judgements across different centres once submitted, using a statistical methodology developed in conjunction with Ofqual (the exams regulator).
Results will be issued to students as originally planned on Thursday 13th August for A Level, BTEC Level 3 and AS Level and Thursday 20th August for GCSE and other equivalents.
As a reminder, given that teachers are submitting recommendations rather than the final outcome, we are not permitted to share any of this information about grades with parents or students.
Below is a FAQ sheet which should hopefully address any questions that parents and students may have at this stage. This information has also been shared with other schools in the Borough. If, having looked through this, you still have any questions then please use office@chsg.org.uk to get in contact with the school.
Mr M M J Devenney, Headteacher