Prizegiving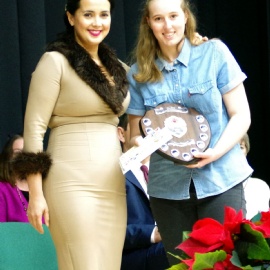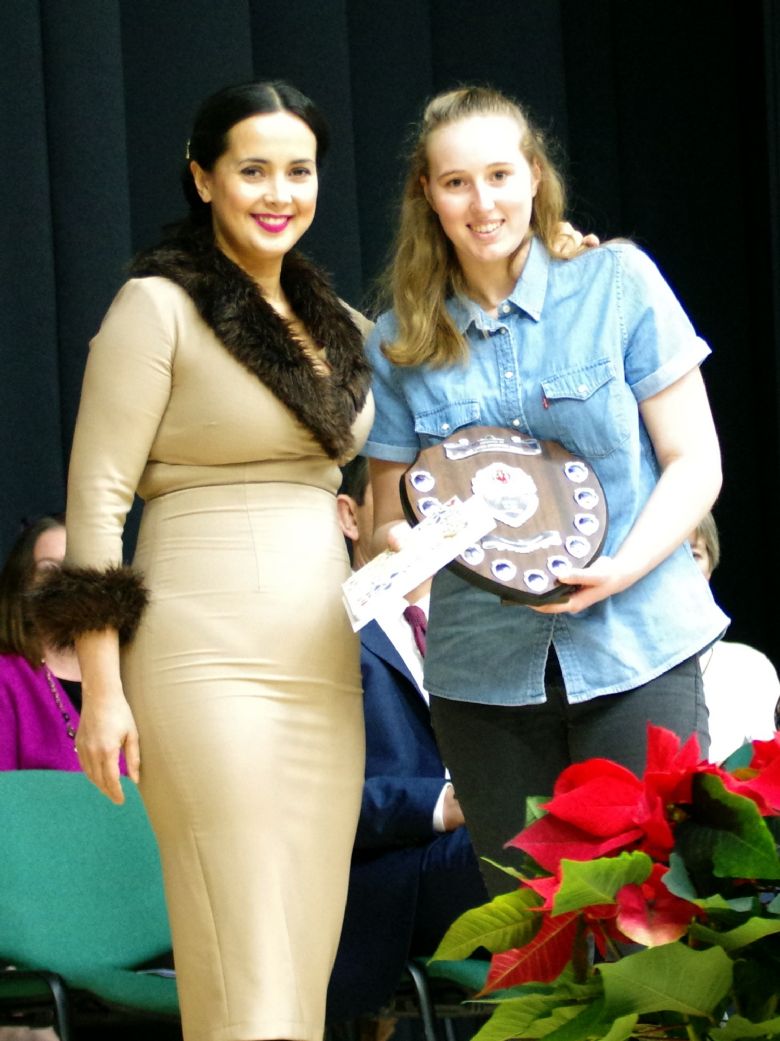 On Wednesday 11th December we held the CHSG Prizegiving evening to recognise outstanding achievements by current and ex students.
Our Guest of Honour was Rebecca Grant, known mainly for playing 'Danisha Anderson' in BBC1's Bafta award winning programme Holby City and Shaheen Wazir in Tiger Aspect's Prisoners' Wives II.
The evening gave the school the opportunity to congratulate students on their hard work and for parents to be proud of their daughters' achievements.
Our previous headteacher, Mrs Jones presented the new Vivien Jones award to Katie for displaying courage, determination to reach her goals.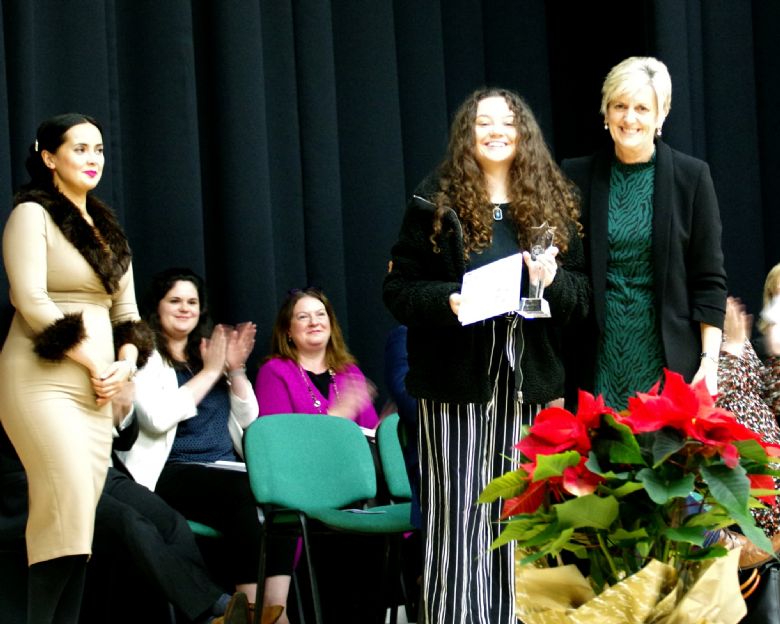 Other prize winners included: Award for Art - Charlie, the Dance Award - Neve, Excellence in the Performing Arts - Lily, Award for English - Krysta-Jo, History Award - Skye, Award for Mathematics - Saffron, The Prize for Sporting Achievement - Miriam, Award for Languages - Patricia, Geography Award - Aqsa, Head Girls Award - Ghazalah and Melis, Award for Food Technology - Sophie, The Citizenship Award - Hannah, The Trophy for Work Experience - Emily, Year 7 Student of the Year - Mya, Year 8 Student of the Year - Lola, Year 9 Student of the Year - Jessica, Year 10 Student of the Year - Kasey, Exceptional Performance in Year 11 - Sue, Exceptional Performance A Level Y13 - Saffron and Exceptional Performance BTEC Y13 - Bethany.