INSET Day - Friday 6th December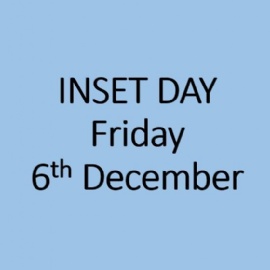 On Friday 6th December school is closed for an INSET day when students are not expected to be in school.
If you would like to check term dates and school events. All school dates and events are available on the Term Dates & School Events page of this website.