Year 11 Black History Month Assembly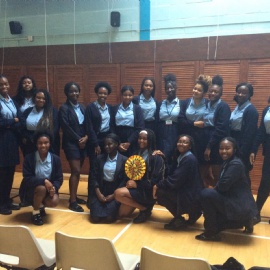 On Friday 11th October, a group of Year 11 students (led by Cleo and Suzanna) presented their Black History Month assembly to the year group.
The assembly was the culmination of a concerted group effort to bring together a collection of speeches, poems, film clips and even a drama performance to recognise the struggles the black community have suffered, overcome and continue to strive against and also the significant contribution that the international black community have made to our global society.
It was an inspiring, thought-provoking and thoroughly educational experience for all of the students and staff who watched and the girls involved are to be congratulated on their creativity and talents in putting the assembly together.