Jack Petchey Foundation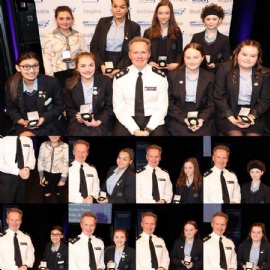 It's been an exciting term for CHSG and Jack Petchey.
Eight students collected Achievement Awards alongside students from all Sutton Schools at the Achievers Awards ceremony at Epsom Playhouse. All eight winners were nominated during 2018 for their personal and professional achievements.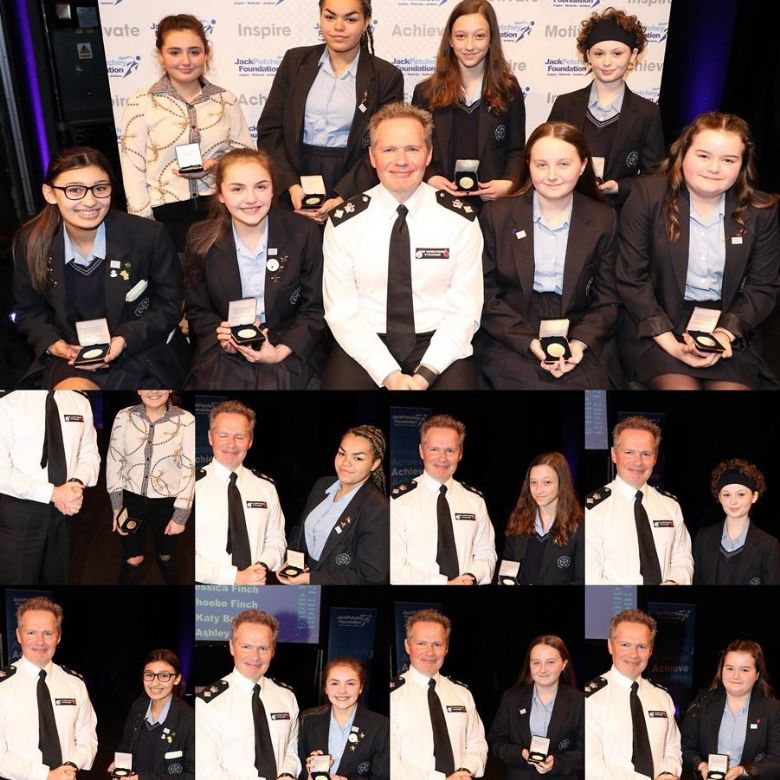 Hannah has shown an element of maturity and growth and has embraced the support she requires at school. Hannah has an infectious attitude.
Jayanna is an active member of the community, she has been involved in many events such as: Year 7 team building day, Year 8 options evening, Year 6 transition evening and has represented the school as a prefect.
Ella is a gymnast and helps support younger children at her club outside of school.
Tia has suffered from a very rare serious illness which has meant she has missed a considerable amount of school both during primary and Year 7 in secondary school. Tia is a real example of someone who has been brave, resilient and positive about a situation that has had an enormous impact on her and her family.
Ashley was nominated by her whole Tutor Group! "She has been a brilliant role model to all of us". Ashley started at CHSG late in Year 7 but this did not hold her back. She is proof of what having a positive attitude and working hard can achieve.
Katy is such a positive person to have around, always bouncing from one experience to the next. If there's something new going on in school Katy will try it. She spends every second of her spare time out of school dancing and performing.
Jessica and Phoebe were both integral to the launch of #CHSGBookPixies A charitable book dropping project in the community. They led right from the very beginning on organising the books ready for community drops, writing a radio interview and visiting Queen Mary's Children's Hospital.
The Year 7 & Year 8 Musical Theatre Group performed twice on the evening, they opened the show with "Revolting Children" from Matilda and Katherine S performed a solo, "Quiet". She performed with 1 hour's notice as a performer from another school could not attend.
Jack Petchey winners receive an award that they can nominate for a resource the school needs. Jessica donated her award to the Technology department. Below is the moment she opened the parcels containing her selection.