House System
Welcome to the CHSG House System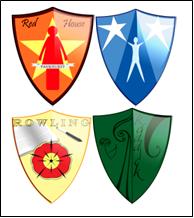 Our house system is one built on the core values of our school; Community, harmony, success and growth. The House systems gives all students the opportunity to be an integral part of our school. We have a hope that the house system and school council will integrate to allow for a greater student voice and sustain the culture of kindness and excellence that we strive for
House System Inception
The house system was introduced in September 2010 and is overseen by a member of the Senior Leadership Team (SLT) and the Heads of House.
Students who attended a Specialist Schools & Academies Trust (SSAT) 2010 Student Leadership event were asked to think about something that would leave a lasting legacy at their school that linked to the London Olympics. After much discussion they decided that they would like a house system that reflected the Olympic ideals.
In the launch week students chose their house names and sent a pledge into the sky showing their commitment to their house.
House Objectives
Our aim is to provide every student in the school with the following:
A sense of belonging within the school community
Opportunities for leadership
A chance to develop social and practical skills
A sense of achievement and competition
An awareness of individual and collective responsibility
House System Organisation
We have four houses that have all been inspired by great women of the past and present;
Roddick House (Green) – Anita Roddick
Pankhurst House (Red) – Emmeline Pankhurst
Rowling House (Yellow) – JK Rowling
Holmes House (Blue) – Dame Kelly Holmes
Heads of House:
Mrs Oladokun

Pankhurst

Ms Brice

Holmes

Ms Johnson

Roddick

Miss Ishola

Rowling
We have a vertically integrated house structure where students are allocated a house on their first day of Year 7 which then will remain in until they leave in Year 11. Students in our Sixth Form will either continue to be associated with their previous house or allocated a new house on their first day. Each tutor group with have a House Captain who will act as representatives for their house at house events, help co-ordinate and plan activities and attend house meetings.
All staff members are associated with a house and are expected to be as involved as the students in all events.
House Points
Each house is in competition with each other to gain as many house achievement points as possible. At the end of every academic year the total points earned by the students of each house (including achievement points) are tallied up and the House with the highest points total wins the coveted House Cup, which was specially designed and made by our Art and Technology department.
Students can contribute to the house point totals in a number of ways:
House Events – Students are rewarded with a house point when they attend any house event. In addition, house points will be allocated to the winning house during certain events. All houses have the opportunity to win either 100, 75, 50 or 25 additional points depending on the success of each house during competitions.
House Achievement Points – Excellent effort relating to learning, whether at school or home, will result in an allocation of HAPS being awarded. HAPS totals are added to the total house points at the end of the year.
Extra-Curricular Clubs – Students who attend extra-curricular clubs and activities will be allocated house points to celebrate their effort and commitment to their education.
LRC Book Loans – All students have access to the LRC and will gain a house point for every book they borrow and return.
Events and Activities (Currently suspended due to the restrictions of the Covid-19 Protocols)
Every year the Heads of House put on a range of enjoyable and often entertaining House events which all students are encouraged to participate in in-order to gain points for their Houses and sometimes raise money for charity too.
Events this year include:
Year 7 team building day
McMillian Coffee Morning
Remembrance day
Jack Petchey Speak Out Challenge
Comic Relief
Staff Vs Student Sports Events
Sports day
Christmas Fair & Christmas Jumper Day
The House System is always actively looking to improve and enhance the house system. If you have any ideas or would like to contribute to the house system, please contact.
House Staff
| | | |
| --- | --- | --- |
| Head of Holmes House (Blue) | Ms S Brice | |
| Head of Pankhurst House (Red) | Mrs L Oladokun | |
| Head of Roddick House (Green) | Miss D Johnson | djohnson@carshaltongirls.org.uk |
| Head of Rowling House (Yellow) | Miss T Ishola | |