Blue House
Motto: Home of success: Successus domus
Our ethos – As Blue House we work together to support each other and others around us. We always treat everyone with respect and kindness. Supporting and working together we can make a difference in all that we do. Teamwork and togetherness are at the heart of our house. We are a family! Tale wins games, but teamwork wins championships.
Hello everyone! I would like to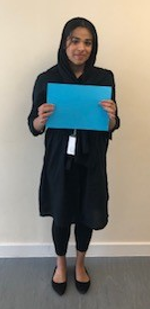 welcome all Blue House members back for another fabulous year. I am Mrs Bignall, the new Head of Blue House and I will be working alongside the fantastic Ateeba Rana 13G1, who is the House Captain.
2022 was a brilliant year for Blue House, and I am incredibly proud to say that between September and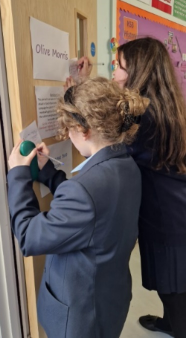 Christmas Blue House we were the winning house with 392 points! This is a fantastic achievement and I wish to continue the success this term.
Your donations and contributions to the House events last term really made a difference.
Wear It Pink – 2nd place
Penny Trail – 1st place
Christmas Hampers (overall points) – 1st place
Black History Month Competition – 1st place
Last term, I was lucky enough to run the Black History Month: House Competition and Blue House's participation was exceptional! Blue House had the highest turn out at the competition and came 1st place. As you can see, we are on a winning streak and I am sure we can keep this up with our hard-work and determination.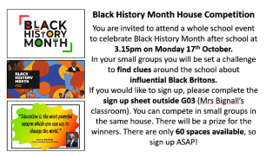 Please encourage your child to continue with their exceptional willingness to get involved with House events this term.
January is a new start for us all in many ways and I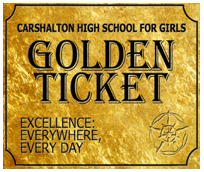 know we can push ourselves even harder to work as a team to be victorious again. It's fantastic to see so many students in Blue House being celebrated for demonstrating our school values by getting House Achievement Points and Golden Tickets so far this year.
Remember to look out for the upcoming House activities this year and be sure to get involved! Well done Blue Team for all your hard-work. Let's keep it up!