Holmes House - Blue
Motto: Home of success: Successus domus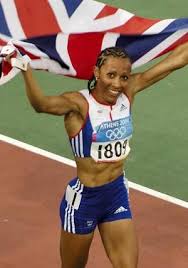 Ms Brice is the head of Holmes House. The house name was decided by the students during the launch week in September 2010. The students had a number of choices which were all focused around inspirational women. The Heads of House decided to adopt this theme as it is important that the students at CHSG recognise female achievement. After placing their votes students of Blue House chose to name their house after Kelly Holmes.
Dame Kelly Holmes is a retired British middle distance athlete. Inspired by Sebastian Coe, Holmes began competing in middle distance events in her youth. She joined the British Army but continued to compete at the organisation's athletics events. She turned to the professional athletics circuit in the early 1990s. She became only the third woman in history to do the 800 m and 1500 m double, and Britain's first double gold medalist at the Athens Olympic Games since Albert Hill in 1920.
The focus of Holmes House is Community and later this year we will be choosing a local community focused charity to support. In addition, we will continue to make links with local retirement communities such as Shearing Drive who we visited last summer. Year 7 and 8 students really enjoyed their afternoon tea and games and we aim to set up more events like this in the future.
Holmes House have voted and decided that they want to fundraise this year for St Rachael's Hospice.
Stay tuned for up and coming events that will fundraise for this worthwhile local charity.