Chess Competition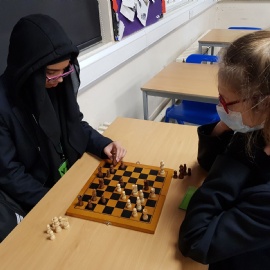 This year, CHSG's chess competition took the form of a round robin style tournament.
Over twenty competitive head-to-head matches were played, with students from Year 7 through to Sixth Form participating each week.
Moves were made, tactics were tested and points began to pile up, with Imasha, Year 9, winning the competition whilst Andželika, Year 10 and Khogesta, Year 11 were the runners-up.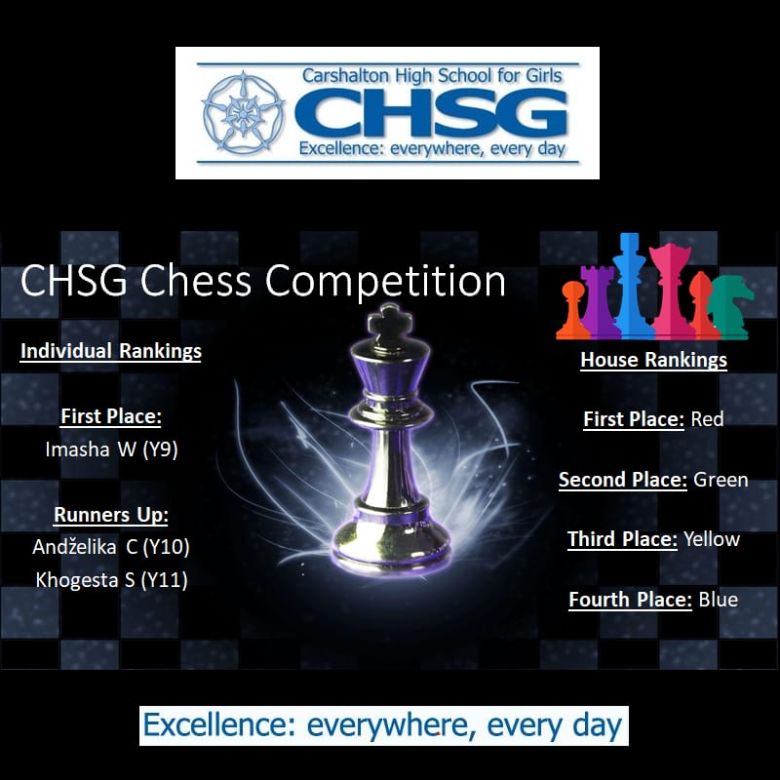 Well done to all who took part and congratulations to Red House for achieving first place in the House competition.
Mr C Richardson