Welcome to CHSG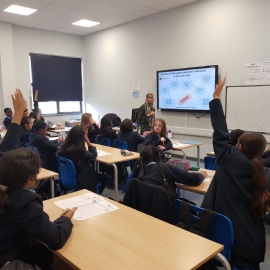 Welcome to our first newsletter as your child embark on their amazing secondary school journey here at CHSG. It has been a wonderful privilege to welcome year 7 to school this week. Their behaviour has been excellent and their cheerful "good morning Mrs Oladokun" at line ups has been brilliant.
Year 7 are settling into the rhythms of school life; from rushing to the MUGA, in the morning to ensure they're on time for line up, to asking staff and older students where rooms are located. There has also been the inevitable loss and re-printing of timetables.
We recognise the hard work involved in getting year 7 ready and settled into school; we'd like to say, "thank you". We look forward to working closely with you. If you have any questions or concerns, your child's tutor is the first point of contact.
Tutor Reads
We are delighted to start our Tutor Reads programme this week. During morning tutor time, your child's tutor reads a book to them. This not only ensures students have a calm start to the day, it also gives them a well-rounded and extensive curriculum with increased knowledge at the heart.
Below is the range of books tutors will read from this year. As parents/carers you can support your daughter by finding out which book they're reading, ask about the characters and plot.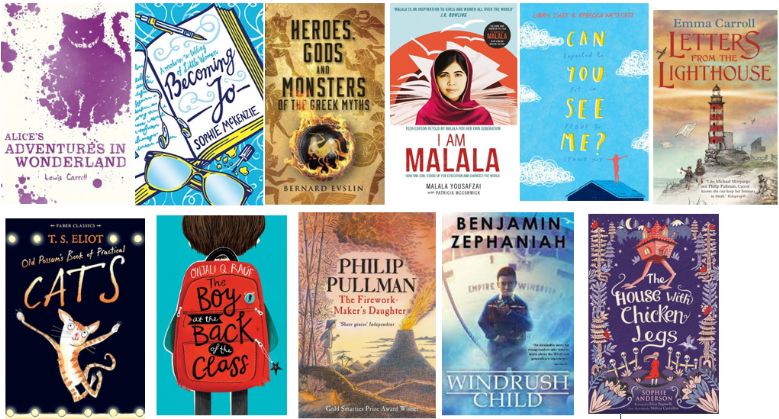 Uniform
It has been great to see year 7 come in looking very smart in their school uniform. Majority are in the correct uniform but there are a few with incorrect items, especially jewelleries. If you are unsure what is allowed as part of our uniform please see the uniform page of our website.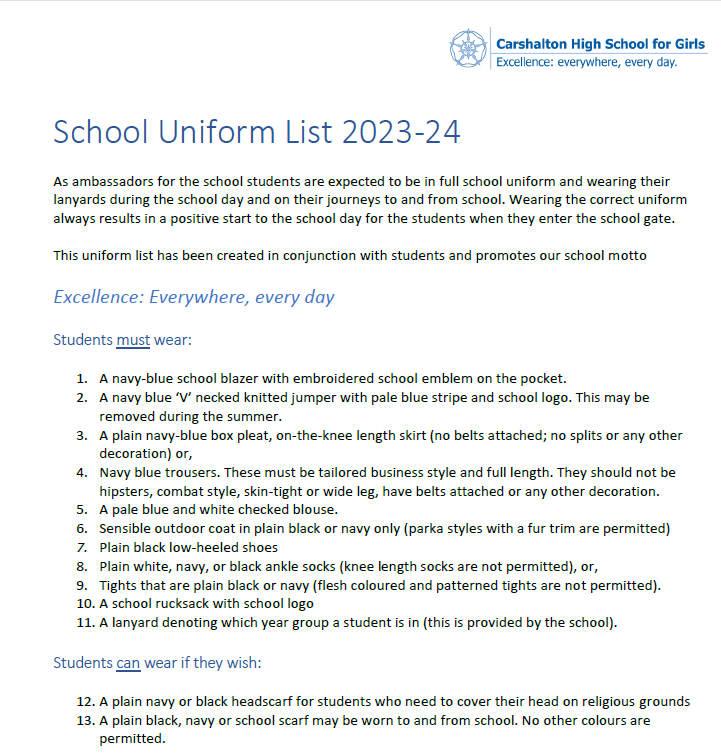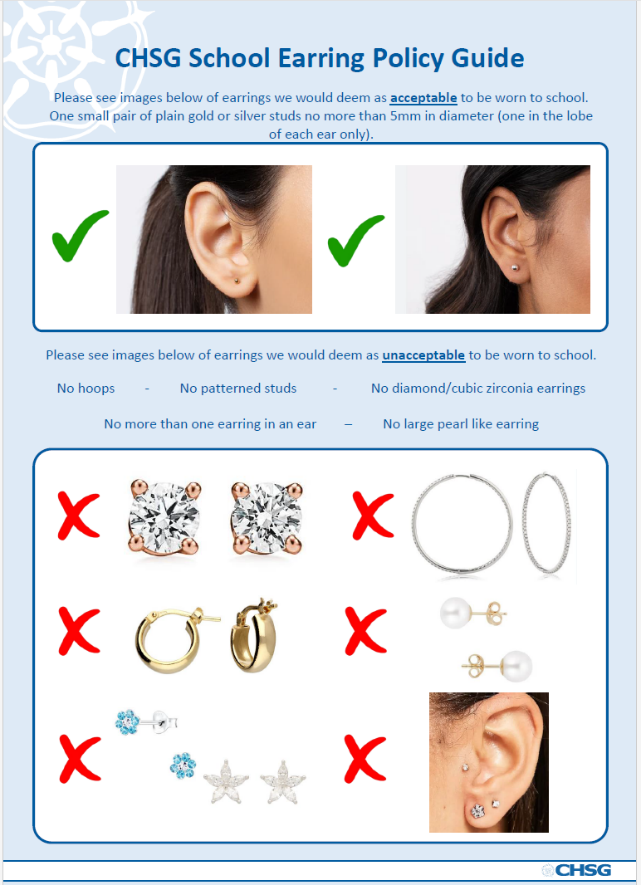 Year 7 have also been given an orange lanyard to identify them from other year groups. Can I ask that parent/carer please ensure they have it on as part of their uniform every day.
Cashless System
Most of year 7 have now been registered for our cashless system in the canteen. If your daughter is yet to be on the system, could you please email the school office giving your consent for them to be included.
Can students be made aware that there is a £5 daily limit spend in the canteen. If they use up most of this at breaktime, there may not be enough money left for lunch.