Year 11 Prom 2023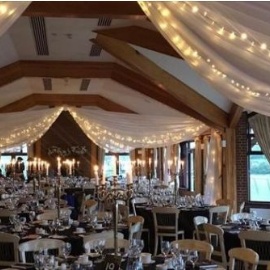 The Year 11 Prom will take place on Thursday 6th July at Surrey National Golf Course.
The students have voted for a 2 course sit down meal.
We expect the prom to cost approx. £50; this will cover the cost of the venue, security, the 2-course meal, the DJ and decorations. We are hopeful the Year Group might raise some funds through fundraising next term to reduce this cost.
Your daughter's place at the Prom is subject to excellent behaviour, attendance and punctuality within school and this will be constantly monitored before the Prom.
If your daughter's attendance, punctuality or behaviour is deemed to be unsatisfactory, she will not be allowed to participate. If she is not allowed to attend, there will be no refund of any monies paid.
To secure the venue a deposit is required. If your daughter is interested in attending prom please follow the link below to pay a non-refundable deposit of £20 by Friday 3rd February 2023.