Visual Arts Year 11
GCSE Art
Students study for the AQA GCSE qualification. At Key Stage 4, in Year 11 students develop and work into their 2 chosen units of work that have been started in Years 9 and 10 to take foreword as their final coursework units.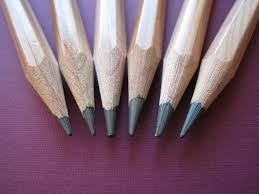 This allows students to independently choose their best projects and media and continue to develop their understanding of the formal elements and meet the assessment objectives noted below. The students are awarded marks as follows:
- 60% Coursework – 2 distinct portfolios of work
- 40% Exam – A theme that has been given, with
preparation time followed by a 10 hour exam.
Students will end up with a minimum of 3 portfolios of work, critical studies, mounted work and final outcomes.
Portfolio 1 – Coursework theme 1
Portfolio 2 – Coursework theme 2
Portfolio 3 – Exam
Students are marked according to assessment objectives. It is imperative that they are working from Primary images and observation and that they link a range of Artists work to their own work. Students must explore a range of media and techniques to lead them into a final outcome.
Course Books and Equipment
Students will be given worksheets at the start of the course that outline all expectations and include assessment objectives, help sheets and expectations. These can be found on the shared area in school and are given out during lessons in the form of place mats.
Students should have a set of drawing pencils, colouring pencils and basic equipment such as a sharpener, eraser, and ruler.
Students should aim to invest in a basic set of oil pastels, watercolours and acrylics so that independent study can be carried out as homework.
Events and Visits
GCSE support sessions