Transition to Year 7
Welcome to our Year 7 Transition page.
We understand that moving to Secondary School can be an anxious time for students and parents.
The Year 7 Team at Carshalton High School for Girls is dedicated to ensuring that the move from Primary School to Secondary School is a smooth and positive process for our students.
Members of the Year 7 Team have a wealth of experience in relation to transition and are committed to ensuring that both students and parents feel supported throughout
Mr M Devenney, Headteacher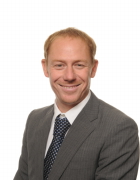 Mr Conduit-Smith
Deputy Headteacher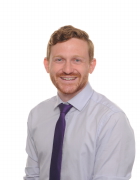 Mr James
Assistant Head/SENDCo
Miss Martino

Transition Coordinator

Mrs Watkins

Pastoral Support Officer
Induction Evening - Monday 4th July 2022
This evening will provide the opportunity to meet key staff, including students' Head of Year and the other girls who will be in the tutor group. Parents and students will also be given a range of information on how the school operates on a daily basis and arrangements for their arrival in September.
Please note that there is no parking on site and that the roads in the local area can become very busy, making parking difficult. Lastly, we have limited space at our school and so would request that no more than two adults accompany any one child and that no other siblings (including babies) or relatives attend to maintain safety on site.
Induction Day - Wednesday 6th July 2022
This 'taster day' is an excellent opportunity for the girls to begin to feel like a student at our School as they attend lessons, meets staff and students and a are given some of the most important information they need to know for September. Students should come dressed as they normally would for their primary school, including school shoes (not trainers). They will need to bring a pencil case, lunch will be provided.
Students will need to arrive to school at 8.45am and will finish at 2.30pm when parents will be able to collect their daughter from the front gate. The best place to wait for them is in the park next to the school
Please note: any parent wishing for their daughter to either make her own way home, leave with an older sibling or leave with a parent of another Year 6 student, must provide a written note for the student to bring with her which will be checked before we allow her to leave.
Meeting with Senior Leadership Team
Typically, prior to the Induction Evening, parents would have had an opportunity to discuss any individual student needs with a member of the Senior Leadership Team. These meetings are usually for parents of students who have SEND needs, significant friendship issues or other specific concerns from Primary School. These meetings will still be offered to parents but will now take place over the telephone. We have a variety of slots between Monday 21st June and Friday 2nd July. Please contact the school office (020 8647 8294) and a member of the team will advise you of the available meeting dates and times. Please note that these are not general information meetings but are specifically reserved for students who may have needs that we must be made aware of.
Transition of Learning from Primary School to Secondary School
We are very keen at CHSG that no learning time is lost in the transition from Primary School to Secondary School and that this may have been exacerbated by the school closures of the last fifteen months. We thoroughly believe that learning should take place from the outset and that we must build on the knowledge students have gained in Year 6. With that in mind, I would ask that all students bring their Year 6 English and Maths books with them on their first day in September if they have them. This will prove extremely useful in setting the standard and appropriate level of challenge for our lessons in September. We hope all our students take as many opportunities as possible to keep reading and learning over the summer holidays.
School Uniform
For full details about our school uniform and where to purchase it, click here.
Contacting Us
We welcome communication from parents and if you need to contact the school during the transition period please call the main office 020 8647 8294 or email the Transition Team at secondarytransfer@chsg.org.uk.
All staff email addresses can be found on the website in the Staff Directory under the Contact Us tab.