School Meals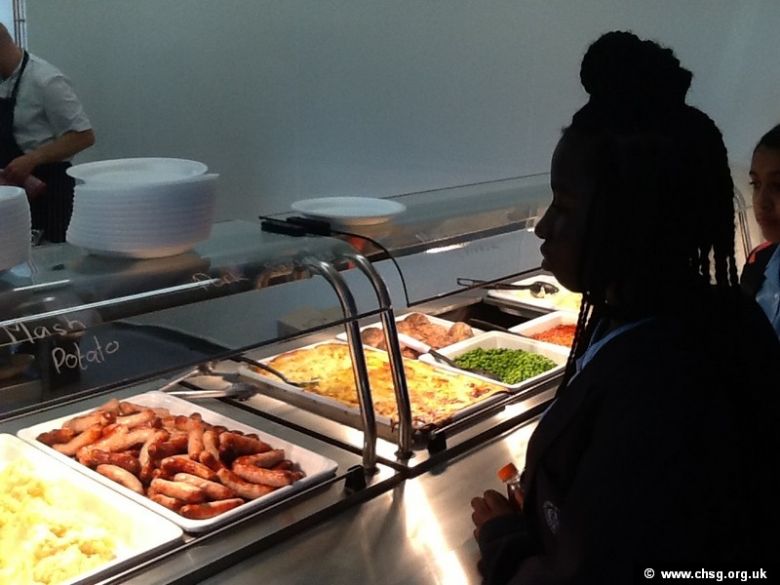 The School provides a seated dining area that serves both hot and cold food at break-times and lunch-times. We also sell hot and cold snack food from a servery in the playground with covered outdoor eating areas and picnic benches. Both venues operate a cashless catering system to keep queuing to a minimum. Harrison Catering Services Limited provide all our school meals and students enjoy both the variety of choice and the healthy options. All meats served are non-halal.
There are areas around the school grounds where students are able to relax, enjoy a picnic lunch and chat with friends.
For further information about our caterers, Harrison Catering Services Limited, go to their website at www.harrisoncatering.co.uk.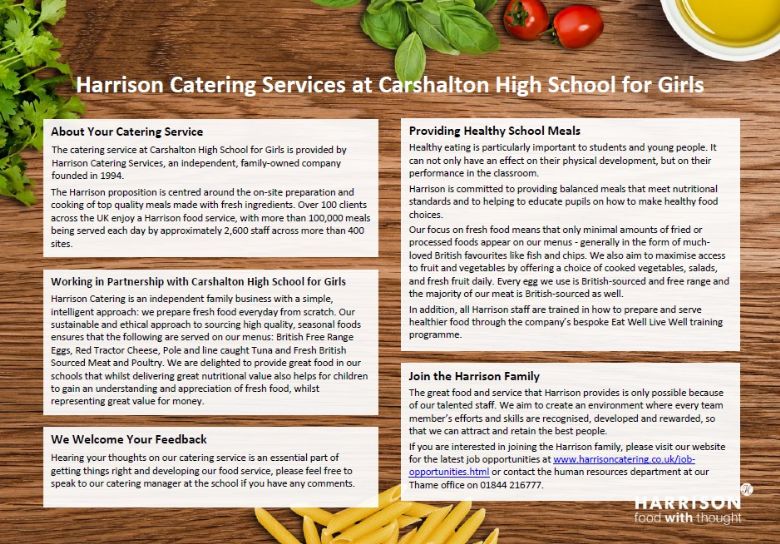 For information about Free School Meals for students, go to our page about Free School Meals.
For information about how to pay for meals using our cashless system, go to our page about Paying for School Meals.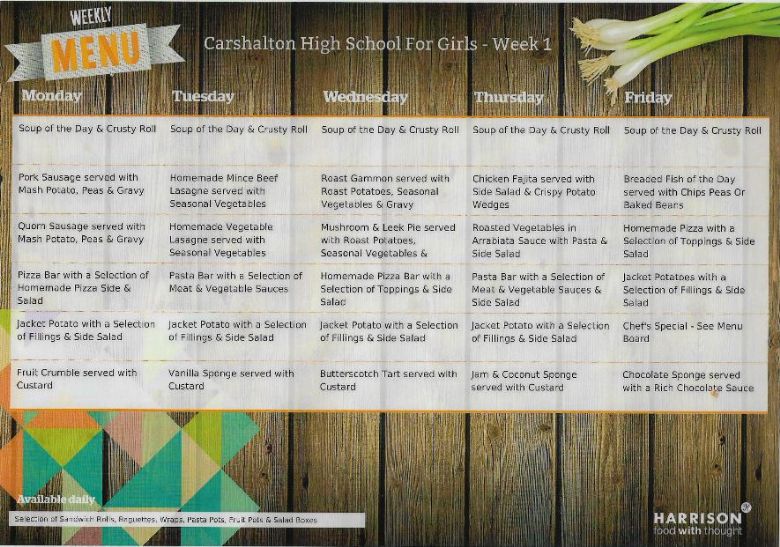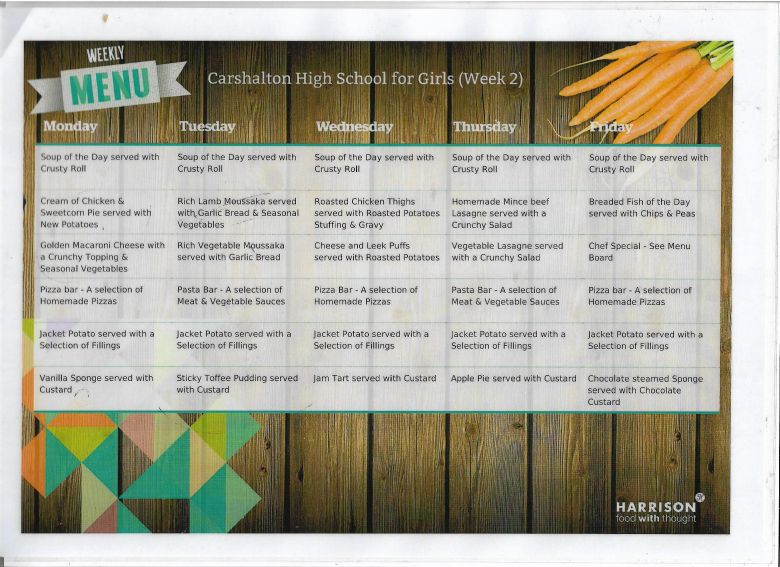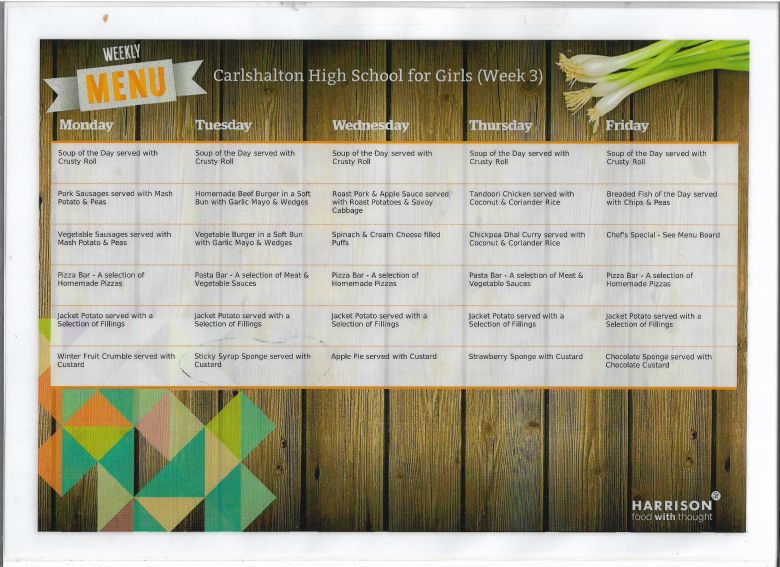 Since its founding in 1994, Harrison Catering Services has always been about quality fresh food prepared on-site and served by people who love what they do. Over 100 clients across the UK enjoy a Harrison food service, with more than 100,000 meals being served each day by approximately 2,000 staff across more than 270 locations.
Harrison understands that what Young people eat affects their health and their ability to learn and perform in the classroom. At Carshalton High School our catering team provides nutritious, balanced meals, and we work to educate the students on how to make healthier food choices. Our goal is to instil a love and understanding of fresh, healthy food at a young age that will positively influence them throughout life.
All Harrison staff receive training in how to prepare and serve healthier food through the company's bespoke Eat Well Live Well training programme.
Our catering team works with the school to tailor menus to the tastes and preferences of the Young people. We introduce further interest and excitement to our menus through themed lunches and dinners ranging from special holidays like Halloween and Christmas to cuisines from around the world, tying these into the school curriculum whenever possible.
We have a no nut policy at the school and work with parents to make any other adaptations necessary to accommodate specific food allergies.
If you require further information or have any feedback about the catering service, please contact Harrison Catering Services on 07825 621056 or 01844 216777 (Head Office) or email carshalton@harrisoncatering.co.uk