School Gateway App
Our ability to communicate with parents and share the wonderful things that happen here is important to us, so you parents get a fuller picture of what life is like here as part of #teamchsg.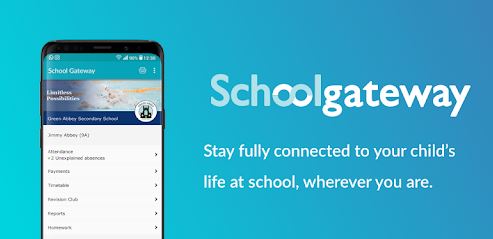 All school related communication straight to your mobile device:
news
school calendar
student timetable
student homework
attendance
behaviour
progress reviews/reports
school clubs
link to ParentPay
link to Parents' Consultations bookings
school website and social media accounts
To download the app for free search your App store for School Gateway and download.
Apple iPhone users, download the app by clicking here.
Android phone users, download the app by clicking here.
Your login details will be automatically generated using the contact information we already have on our system, so please make sure the details we hold for you match the information you use to log in. You can check and change these details by responding via the app.
If you have any questions or would like some more information, please see the School Gateway site.
You can also login to the web version of School Gateway via this site if you do not have a smart phone, although we do recommend using the app if possible as it makes it far easier to communicate to parents when we need to.