Policies & Procedures
Welcome to Carshalton High School for Girls. Our aim, over the next few months is to help students to approach the transfer to our school with confidence and to enjoy the challenge such a change presents.
Our Policies and Procedures booklet lays out how the school operates on a day to day basis. It describes what we do here, at CHSG, and what students and parents need to do to be ready in September. The booklet below provides answers to many questions that are posed during the lead up to, and the first few days in our school.
We are a school that is fearless in its commitment to excellence. We take learning seriously – hence our curriculum statement is on the first page – and we will expect the same of our students.
Click below for full details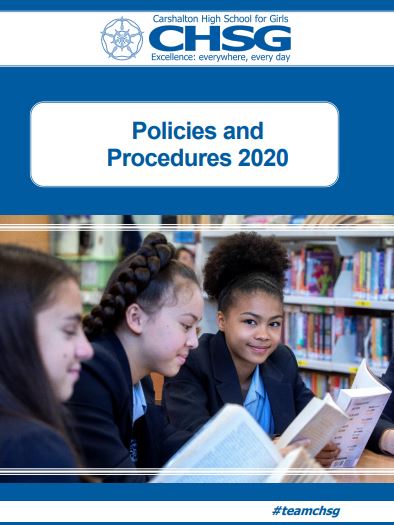 Contact us: secondarytransfer@chsg.org.uk