PE GCSE - Key Stage 4
Key Stage 4 GCSE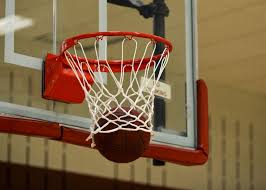 The course is a mixture of practical and theory lessons and is very different from Key Stage 3 PE. In a ten day timetable cycle you will have practical and theory lessons. After theory lessons you will be set homework which will often involve research tasks, revising for end of unit exams, completing worksheets/answering exam style question. To improve on your practical skills it will be expected of you to attend clubs, both at lunch times and after school. You will also be advised to attend out of school clubs within the community. To improve your knowledge of officiating in various sports you may also be asked to help run lower school clubs. This subject requires commitment from students to give up a lot of free time.
The topics included on this course are:
Applied anatomy and physiology, Movement analysis, Physical training, Use of data, Health/fitness & well-being, Sport psychology and Socio-cultural influences.
The practical activities that we cover in lessons are:
Football
Netball
Badminton
Trampolining
Basketball
Handball
Athletics
Who should study this course?
If you enjoy sport and physical education, if you are well motivated, if you attend extra-curricular activities, if you are organised, if you have a positive attitude and are willing to work hard and if you would like a career in this area then this course is for YOU.
How is it taught?
The course is a mixture of practical and theory lessons. Over the two week timetable you have 5 GCSE PE lessons, two of which will be theory (classroom based) and the other three will be practical. There is a lot of written work involved in this course and you will be expected to complete homework after theory lessons. At the end of each practical module you will be assessed and given a grade. Your best three grades from Year 9 - 11 will be chosen as your final practical grades. You will also have to take a practical exam at the end of Year 11 which combines with your practical and coursework grades to make up 40% of your final mark.
How will this course lead to careers involving PE?
AS/A Level PE are available in the Sixth Form which can lead into PE teaching, sports therapy and physiotherapy, sports psychology, exercise physiologist, personal fitness trainer, sports coach, sports development officer, sports administrator, outdoor pursuits manager, health promotions specialist and many more.