Options Post 16
We try to ensure that every one of our students has fully explored her options for life after Year 11.
We have a very successful Sixth Form and over half of our Year 11 students stay here to study A Levels or Level 3 BTECs. We also offer re-sits in GCSE English and Maths.
Parents have told us they need to know more about post 16 options so they can support their daughters and sons. Evidence also shows that students rely on their parents and older siblings for advice.
We would like to point you in the right direction to find the right information for YOUR daughter or son:
How to Choose
What qualifications do you need to get a particular job or on the course?

Would your daughter enjoy the topics or subjects?

Research entry requirements, some degrees may need particular subjects.
Visit these websites to help research
No Idea

Every Year 10 student registers and uses this as a Careers Management Tool not just seeing possible matches after being asked questions, but researching, and recording activities including their personal guidance interview. They will then have access to this resource throughout Year 11 and Sixth form.
Here to help
If you are still unsure or have any questions about post 16 I am located in E15 and am always happy to sit and discuss options with all students no matter what year group they are in. We can go through books related to careers or even fill out a quiz together to see what is suggested with your daughters interests and skills.
Mrs Phelps-Gardiner
School Sixth Form or College
We produce a list of the majority of Sixth Forms and College Open Days which will be as accurate as possible but check websites and ring to confirm any we may miss. This is made available in tutor rooms and the Careers room. Prospectuses are available from Mrs Greenland in the Careers Room.
Some colleges close applications early. Some will continue right through the year
Questions you might want to ask are: What is the pass rate? What is the destination of students who finish the course?
Apply to as many colleges as your daughter wants. She will not need to make a final decision until she receives her GCSE results. It is always best to have a back up option.
Top tips:
Research all options available for your daughters chosen path

It good to have high aspirations but be realistic by using predicted grades

Apply to anything that is appropriate

Worth doing & Pros & Cons of all options because a decision will need to made eventually but not until August.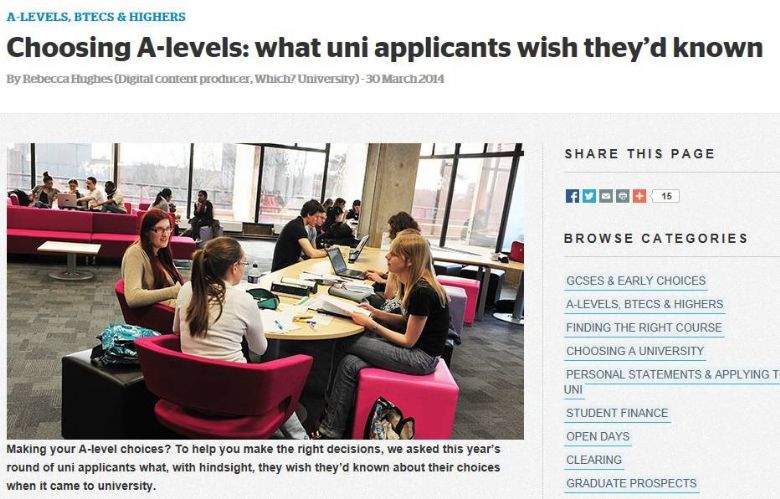 Recent research from the Institute for Public Policy Research has found that Apprentices are three times more likely to be in work a year after completion of their programmes compared to Graduates and A-level students.

New statistics revealed that:
Over 90% of apprentices currently go into work or further training.
There are, on average, 23,000 apprenticeship opportunities listed on find an apprenticeship every month
Together, the UK's top employers are increasing their graduate vacancies by 9.1% in 2019, the highest annual rise in graduate recruitment since 2010.