Girls' Learning Trust
Welcome from the CEO
The Girls' Learning Trust (GLT) was formed on 1 September 2015 and was originally called the Nonsuch and Wallington Education Trust (NWET). At first there were two schools in the Trust; Nonsuch High School for Girls and Wallington High School for Girls. In April 2018, Carshalton High School for Girls joined the Trust.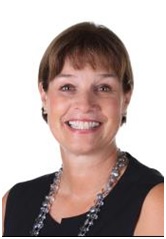 All three schools are high performing, successful schools located in the London Borough of Sutton.
GLT is a Trust that delivers a first class education to young women ensuring that they realise their full potential and are well prepared for their future. Our priority is girls' education and we are the only all-girls multi academy trust in the UK.
More details on GLT including our strategy, governance, our team and the way we operate can be found in the other tabs within this section of the website.
Jane Burton,
Chief Executive Officer (CEO)
Girls' Learning Trust
email: jburton@girlslearningtrust.org

CONTACT US
For further information regarding the Girls' Learning Trust please contact us via one of the methods below.
Post:
Mrs N J Owen
Girls' Learning Trust
Nonsuch High School for Girls
Ewell Road
Cheam
Sutton SM3 8AB
Telephone: 020 8394 3400
Fax: 020 8394 3401
Email: nowen@girlslearningtrust.org