Dance Year 11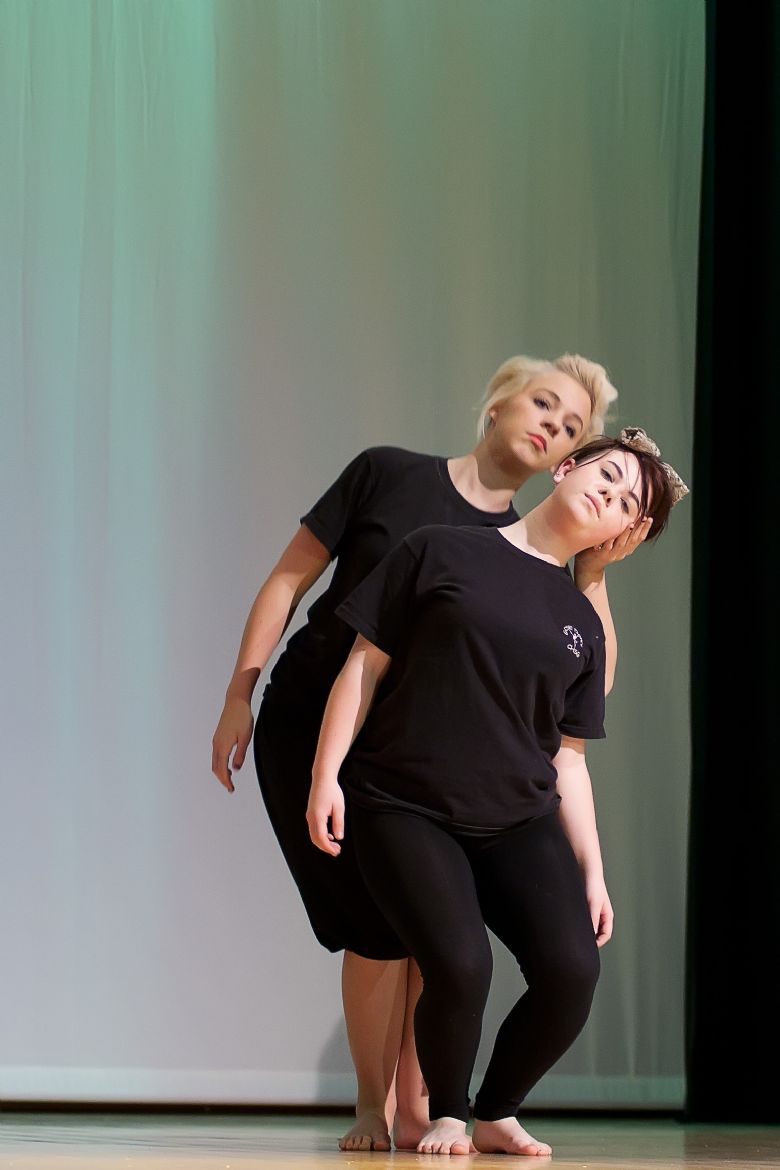 Year 11 focuses on creating choreography and performances that will be performed for the final examination. During this time preparation is also included for the theory examination.
September – December:
Task 1
Unit 3 Performance Piece:
Prescribed work 'Swansong' by Christopher Bruce
Task 2
Unit 3 Performance Piece:
Based on 'Faultline'
Task 3
Unit 4
Mini choreography workshops in preparation for selecting theme for final composition
January – April:
Assessment TASK 1 – Choreography
Assessment TASK 2 – Solo composition
Assessment TASK 3 – Performance Piece
April onwards:
Preparation for the theory examination
BTEC Performance Dance
Students will have continuous assessment of their work which may be presented in a wide range of formats.
They will be assessed in three separate but linking areas
Drama
Dance
The Performing Arts Industry
Students will develop subject specific skills in each area, exploring different theatrical and historical periods and a range of issues. Resources will be appropriate to the topic being explored and may change from group to group as lessons are personalized.
In Dance, students will complete two units of drama:
Unit 13: Performing Dance
Unit14: The Development of Dance
All KS4 students are expected to make a commitment to rehearse outside of lesson times. They are also required to participate in theatre visits during the courses
C14 – The Development of Dance
In this unit learners explore the development of dance from ballet to contemporary.
Through a series of workshops; develop an in depth understanding of the skills required for performance, the components of dance and the choreographic process.
All work will be accompanied by assessed documentary evidence.
C13 – Performing Dance
In this unit learners will explore a range of styles that will help their development as a performer becoming stronger, more flexible and more physically aware.
It will involve a range of practical dance workshops and performances.
They will also develop the ability to review and evaluate their own and others work in rehearsal and performance.
Three short performances will be assessed across two different styles.
All work will be accompanied by assessed documentary evidence.