Examination Results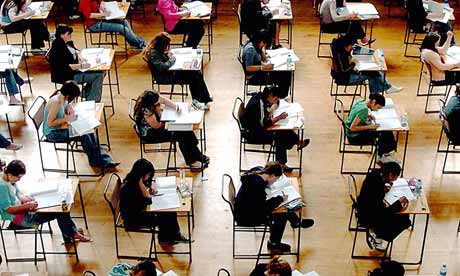 Assessments for all external accreditation such as GCSEs/GCEs are based on external examinations and controlled assessments. The timings for these are set by the examination boards and cannot be changed. Therefore attendance during school terms is essential. Please do not book holidays during term time.
The Exam Office staff are responsible for the planning, organising and running of all public examinations and assist in the running of school exams.
Carshalton High School for Girls is a high achieving school.
GCSE
In the last 4 years the percentage of students achieving 5+ A* to C grades including English and Maths has increased 62%.
The percentage of students making expected progress (three or more levels of progress from Key Stage 2 to the end of Key Stage 4) in both English and Maths is above the national average and the percentage making better than expected progress (four or more levels of progress) in English is exceptional, and well above the national average.
Post 16
The pass rate was 99.5% in 2016. The percentage of students achieving A* to C has risen by 19% in the last four years to 82% which is consistently above the national average. 55% of students gain the highest A*/A/B grades.
Continuing the trend of previous years, in 2016 all students who applied to university successfully secured their place.
Targets and Strategies to maximise achievement
Each year we set challenging targets and put into place a vast range of strategies to ensure the achievement of students is maximised. The key factors in securing our success are:
High quality, inspirational teaching and learning

A highly personalised curriculum

High expectations

Focussed tracking and intervention strategies

Outstanding care, guidance and support
2018 Results​
Key Stage 5
We are delighted to have secured another set of strong A Level results, particularly in the light of the changes to the specifications this year.
Over 20% of entries achieved the highest grades of A*/A.
45% of students achieved A* to B grades
Nearly 80% of grades were A* to C.
Pass rate of 99%.
Vocational grades were extremely strong with over 60% of entries achieving the highest grades.
Well done to our students. The grades are a reflection of their hard work and effort over the last 2 years.
Key Stage 4
We are delighted with our GCSE examination results.
Over 60% of students have achieved a good pass in 5 subjects including English and Maths.
Nearly 50% of grades awarded in all subjects were at level 9-5.
Exceptional performances included Holly Main and Nazish Naeem who achieved Grade 8's and 9's in all their subjects. Eliza Tychana who achieved 2 grade 9's, 1 A*, 5 grade 8's and 2 grade 7's. Annie-Mae Hutchins achieved 3 grades 9's, 1 A*, 3 grade 8's and 2 grade 7's. Cassie Mason achieved 1 grade 9, 3 grade 8's and 4 grade 7's and Sophie Scollard 4 grade 8's and 6 grade 7's.
Congratulations to all our students on their hard work and success!
"A centre of excellence; a safe inclusive learning community where staff and students learn and thrive together." - Our vision
Department Staff
| | | |
| --- | --- | --- |
| Senior Leader | Mr A Elstone | |
| Exams Officer | Mrs M Baker | |