Design Technology in the Sixth Form
3D Design AQA (Product Design)
"Good design is making something intelligible and memorable. Great design is making something memorable and meaningful." Dieter Rams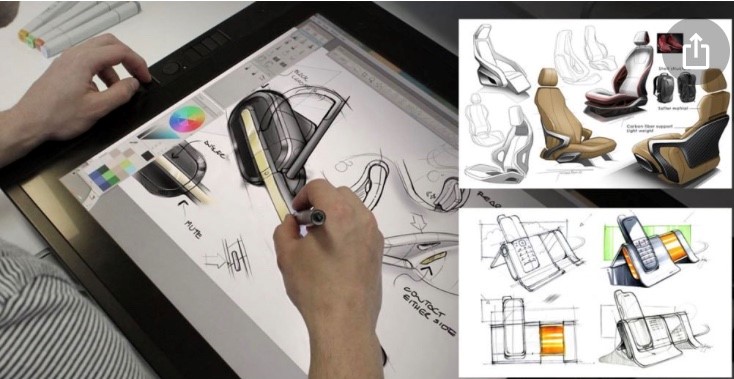 At Carshalton High School for Girls we believe the teaching of Design and Technology prepares students to participate in tomorrow's rapidly changing technologies, by learning to think creatively. In Product Design we aim to provide a creative and stimulating environment for our students to work in. Our classes are taught in purpose built workshops by teachers who all have industrial experience in their area of expertise.
What is the course about?
A level 3D Design offers you the opportunity to be involved in designing, creating and solving problems in order to meet functional and aesthetic needs. You will experiment and work in a variety of materials including both traditional and new technologies. You will be encouraged to learn about and understand different styles and genres of the 3D design world including learning about existing designers and design history.
Along with timetabled classes, students must be prepared to spend a considerable amount of their own time working on their projects and products. They must be prepared to visit galleries in their free time. Students who enrol on the course must be self-disciplined, self-motivated and have a genuine engagement with the subject.
Course Content
Coursework projects based on architectural model making, interior design, lighting design, furniture design, product design, jewellery making and sculpture.
Understanding of how colour, pattern, shape, line and tone can articulate ideas.
Experimentation with a range of materials, components and processes.
Development of initial ideas to final outcome.
Assessment
Externally set projects and internal PPE assessment tasks.
Major project based on a single theme which is externally set (40% of A level).
Single piece of extended writing around student set exploration. (60% of A level).
Internally set coursework projects with practical work that leads to substantial and meaningful final outcomes.
Career Pathways
Architecture, engineering, theatre design, sculpture, art and design, product design, film and television. Students who have completed this course have gone on to study subjects such as Architecture and Engineering at university.
Entry criteria
5 GCSE grade 4s including 5 or above in Product Design.