Design Technology Year 7
'Good design is obvious. Great design is transparent.'

Joe Sparano
The Key Stage 3 (Years 7 & 8) curriculum provides opportunities for students to:
analyse products to learn how they function and to undertake focused tasks that develop knowledge, skills and understanding in relation to design
engage in design and assignments in different and progressively more complex contexts, including uses beyond the classroom
to work individually and in teams, taking on different roles and responsibilities
use ICT appropriately for image capture and generation; data acquisition, capture and handling; controlling; and product realisation and to make links between Design & Technology and other subject areas
All students in Years 7 and 8 pursue a Design & Technology course in five material areas: Graphics Design, Textiles, Engineering and Metals, Timbers and Food Technology. In Year 9, students may opt to study GCSE Design and Technology, Hospitality and Catering and/or BTEC Art and Design Practice (Fashion and Textiles). allowing them to specialise and increase their depth of knowledge and skills as they progress onto the GCSE courses.
Where possible the KS3 course is broken down into inter-related projects.
Graphic Design
In Graphics, students will learn key skills ranging from technical drawings, rendering techniques to developing the branding for a product as well as learn to use CAD & CAM.
Students undertake a group task to design an architectural themed project to design a new rescue shelter for natural disasters. Students will research into sustainable design, produce working drawings and create a final computer-generated visualisation as well as a physical concept model.
KS3 Timbers
For many students the pencil box project, is their first experience of a 'real' workshop environment and can prove a bit of a culture shock when compared to the environment they worked in at primary school. After initial hesitation students tend to grow in confidence and thrive in this new exciting environment. The pencil box project serves as a superb introduction to hand tools and workshop machinery, as well establishing sound workshop routines and health and safety procedures.
KS3 Textiles
The Textiles module introduces students to new tools and equipment used in the Textiles industry. Students start the module by learning how to confidently control and operate a sewing machine, which they then use to produce a decorative appliqué sample. The students learn about colour theory and combine this with a short electronics task to complete a spin art machine. Students use the results from their spin art to develop a repeat pattern through the use of CAD that is then printed onto a piece of fabric which can then be used on their end product.
Students use their acquired knowledge of materials and components to make a cushion. We encourage students to be creative throughout this module and help students to develop their practical skills further by using more advanced decorative techniques.
KS3 Food Preparation and Nutrition
The curriculum places a real emphasis on teaching students how to prepare healthy snacks and meals. It is a skills-based course where students learn about tools, equipment, processes and commodities that enable them to produce quality dishes to take home to enjoy with their families. Good food safety and hygiene practises are integrated into the course to ensure that they become competent practitioners both at school and at home.
The initial dishes prepared are pizza toast, fruit crumble and a pasta dish. Knife skills are acquired through the preparation of a wide range of fruit and vegetables. Students continue to acquire and develop their practical skills by preparing a range of dishes from scratch including a vegetarian curry and a set berry and lemon cheesecake. Transferable skills including working as a team, problem solving, and peer and self-assessment are all taught as part of this course.
Alongside the practical activities students are introduced to The Eatwell Guide and the eight guidelines for a healthy lifestyle. Practical applications of maths and science are taught as students develop an understanding of weighing and measuring ingredients and gain an understanding of basic scientific principles when preparing food.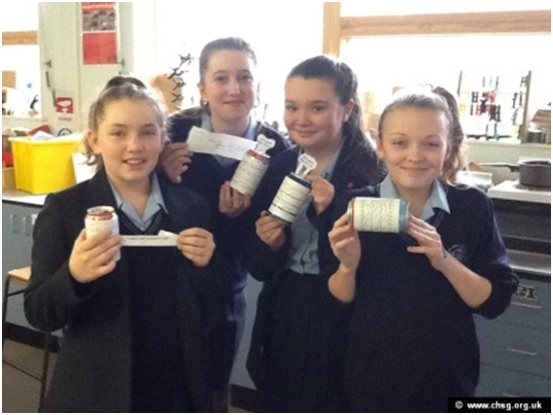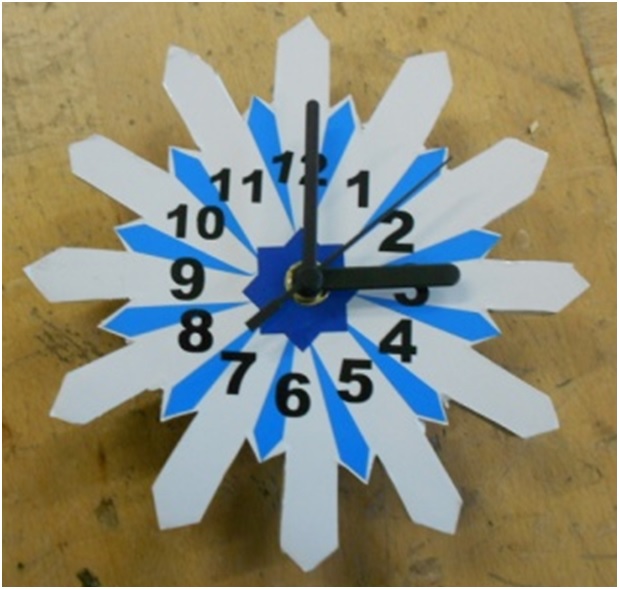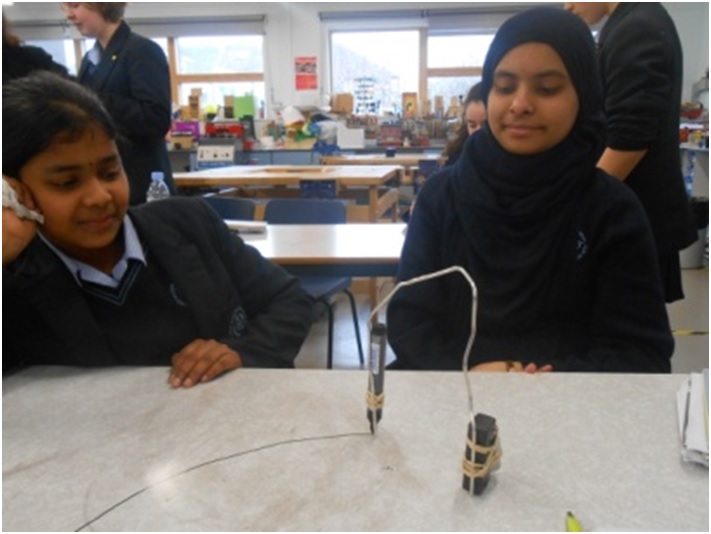 Students complete projects that incorporate resistant materials and graphical communication techniques. The projects at KS3 include a clock, based on the work of a designer or design movement and a 'Push Along Pull Along' mechanical toy.
Students are set the task of designing and making. They make choices about the product, the aspects of its design and observe, explore and experience a range of materials and tools. They can examine and express their opinions on a number of different designs and are encouraged to become team workers and creative thinkers.
Students will be able to:
practise a range of conventional drawing styles and views
practise a variety of rendering techniques
practise a range of cutting, joining, shaping and forming processes
practise a variety of decorative techniques including the use of CAM to manufacture
use paper and cardboard to model
use basic CAD in 2D
investigate smart materials
test and evaluate their products
Students work on a DMA (Design and Make assignment) where they bring together what they have learned to make a product fit for purpose.