Computer Science Key Stage 4
AQA GCSE Computer Science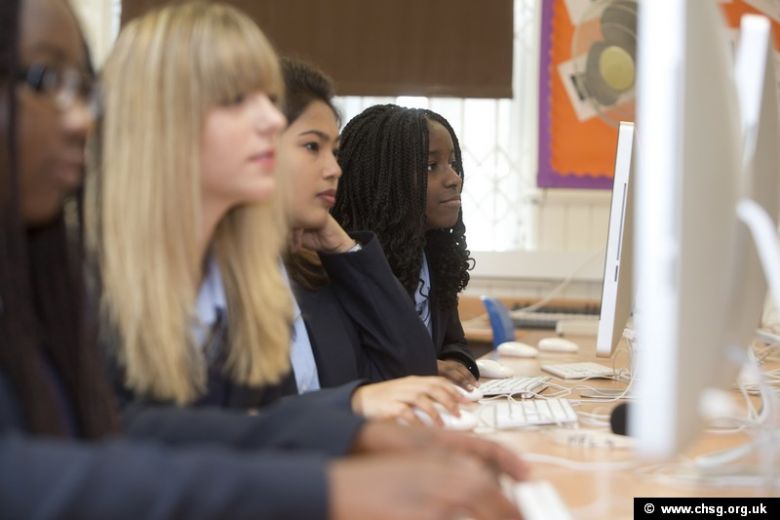 Computing is of enormous importance to the economy. The role of Computer Science as a discipline itself and as an 'underpinning' subject across science and engineering is growing rapidly. The increase in the use of mobile devices and web-related technologies has exploded, resulting in new challenges for business. Employers today require an ever-increasing number of technologically-aware individuals and the course provides the knowledge, skills and understanding that are in demand.
The Computer Science GCSE enables students to:
develop their understanding of current and emerging technologies and the implications of these in society
gain an in-depth understanding of how computer technology works and a look at what goes on 'behind the scenes'
learn key computing concepts and the fundamentals of programming to solve problems in a range of contexts
create software for technologies they use; applications that run on mobile devices; interactive web enabled solutions and computer games
develop critical thinking, analysis and problem solving skills
evaluate the effectiveness of computer programs and the issues related to their use
work collaboratively
Assessment
Computational Thinking
What's assessed?
Fundamentals of algorithms
Programming
Fundamentals of data representation
Computer systems
How is it assessed?
Written exam: 1 hour 30 minutes
40% of GCSE 2
Theoretical content
What's assessed?
Fundamentals of data representation
Computer systems
Fundamentals of computer networks
Fundamentals of cyber security
Ethical, legal and environmental impacts of digital technology
How is it assessed?
Written exam: 1 hour 30 minutes
40% of GCSE
Non-exam controlled assessment
What's assessed?
Aspects of software development
How is it assessed?
Controlled assessments are set by the examination board on a range of tasks such as game making, mobile apps, interactive web applications or more traditional PC-based programs. Students will be asked to plan and develop a programming solution to a problem that meets the needs of users, as well as undertaking independent research.
Computing Science is not an easy subject to study and will quickly look into the technical workings of computer technology and programming. Students should have good Math skills as this will generally enable them to understand the logic required for programming. In addition, students will learn how to program using a range of programming languages in a range of different contexts.
Future pathways
This qualification provides a superb stepping stone for students who want to go on to A Level study and employment in the field of computer science, industry recognised ICT qualifications and vocational courses. It also supports progress in other A Level subjects such as Technology, Science, Engineering and the Digital Media and Arts.