Computer Science
As the use of technology in all aspects of society increases, the curriculum in Computer Science aims to ensure students become capable and confident users of computers and be able to apply new skills purposefully, safely and responsibly to problem solving and everyday life.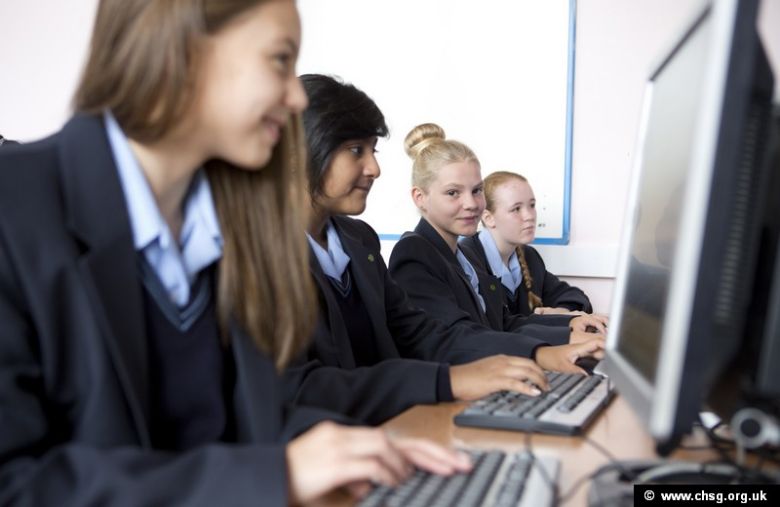 At key stage 3, students learn to become critical and largely autonomous users of computers. They become aware of the ways in which IT tools and information sources can help them in their work, learn key computing concepts and the fundamentals of programming to solve problems in a range of contexts.
At key stage 4, students take the Computer Science GCSE. Computing is of enormous importance to the economy. The role of Computer Science as a discipline itself and as an 'underpinning' subject across science and engineering is growing rapidly. The increase in the use of mobile devices and web-related technologies has exploded, resulting in new challenges for business. Employers today require an ever-increasing number of technologically-aware individuals and the course provides the knowledge, skills and understanding that are in demand. The computer science GCSE has been endorsed by industry experts and counts towards the English Baccalaureate (EBacc).
At key stage 5 students follow AQA Computer Science course. Advances in computing are transforming the way we work and our new AQA Computer Science specification is fit for this. This course is built on strong foundations to deliver a flexible, accessible and rigorous qualification. It focuses on the knowledge, understanding and skills students need to progress to higher education or thrive in the workplace. Computer Science is about computation and how computers can be used to solve problems. There is a great emphasis on programming using the Python programming language, and on the development of logical problem-solving techniques.
| Department Staff | | |
| --- | --- | --- |
| Head of Department | Mr S Ahmad | |
| Computer Science Teacher | Ms M Morgan | |