Admission Appeals
As an admissions authority Carshalton High School for Girls is required to publish its admission appeals timetable. This can be seen below.
| | |
| --- | --- |
| Transfer to Secondary School 2019 | Deadline |
| Deadline to Lodge Appeals (at least 20 school days from offer day) | 29th March 2019 |
| Deadline for Appeals to be Heard By (40 school days from the Deadline to Lodge Appeals) | 17th June 2019 |
| Planned Schedule for Hearings | 20th June 2019 |
| Deadline of Appeal to be Heard for Mid Term Applications | Within 30 school days of receipt of Appeal Application |
In addition it should be noted:
Appellants receive at least 10 school days' notice of their appeal hearing
Appellants will be given sufficient time to submit additional evidence to the panel and parties
Decision letters are usually sent within 5 school days of the hearing
Late application appeals are heard within 40 school days from the deadline for lodging appeals where possible, or within 30 days of the appeal being lodged
Full details about Appeals are available here - Click below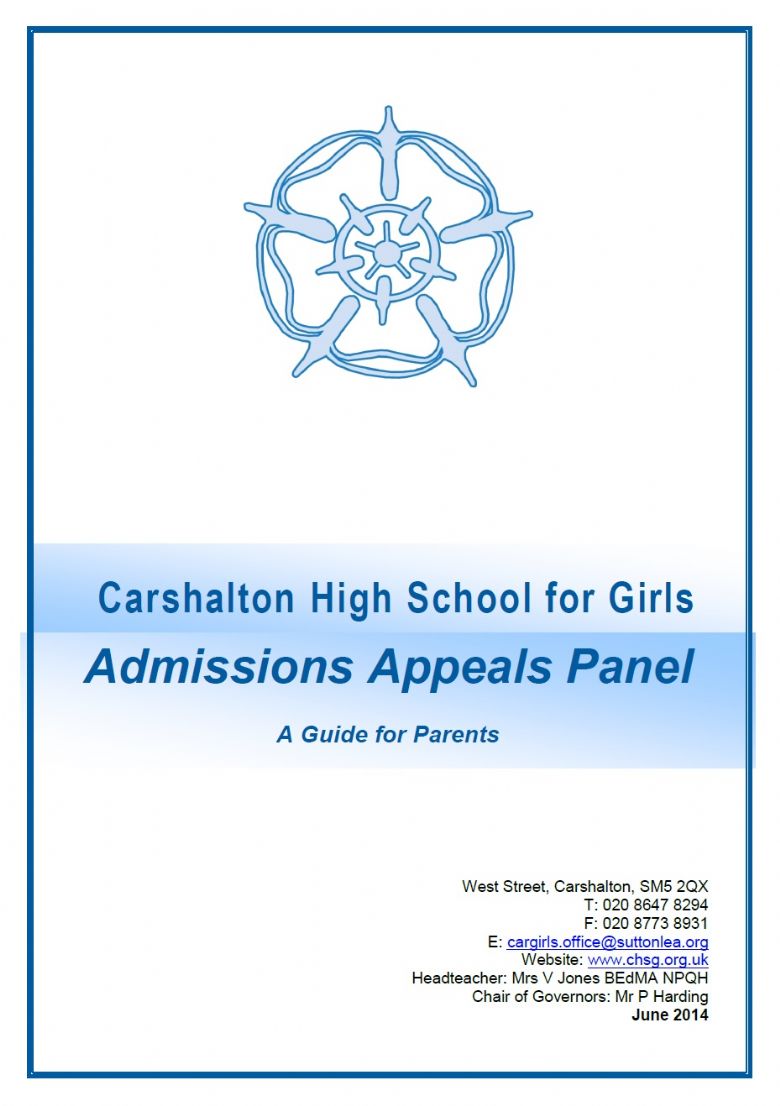 A form to lodge an appeal is available to download at the bottom of this page.
For the Sixth Form:
Where the offer of a place would have been conditional upon exam results, appeals must be heard within 30 days of confirmation of those results

Where the offer of a place would not have been conditional upon exam results, appeals must be heard within 40 school days of the deadline for lodging appeals